Reflections on T.S. Eliot's
Posted: December 14, 2016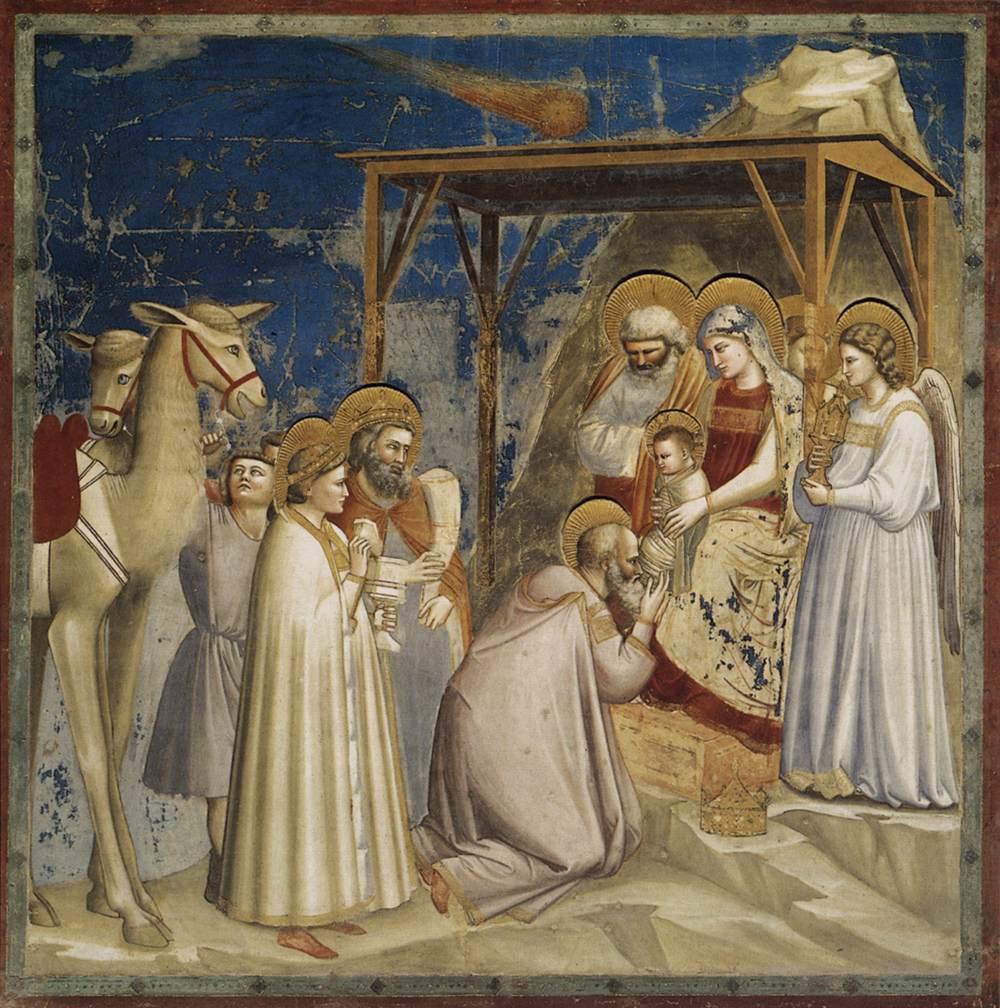 As I write this morning, it is –26 degrees Celsius with a wind chill pushing that perceived temperature even lower. It was dark when I left my house for the office and it will be dark when I return. It is also a few days after the end of classes, and though I no longer have the work of preparing for and delivering lectures, there is a small mountain of assignments to mark on my desk.
With these things in mind, I feel a small affinity with the Magi of T.S. Eliot's "Journey of the Magi." The poem opens with the following lines:
'A cold coming we had of it,
Just the worst time of the year
For a journey, and such a long journey:
The ways deep and the weather sharp,
The very dead of winter.'
I feel like these opening lines aptly sum up the journey that students, staff, and faculty have been on over the last four months here at Briercrest. We have journeyed a long ways from the warmth and greenery of September through to the bitter cold of early December. We have also covered much ground in terms of reading, thinking, and writing. And, for some of us, the ways have been deep and at times we may have felt like we were at "just the worst time of year." We may also have wondered, as the Magi do later in the poem, whether "this was all folly."
Of course, this is more than a slight misreading of the poem. Eliot has crafted a dramatic monologue in the voice of one of the Magi who travelled to Bethlehem to find the birth foretold by the appearance of a star in the skies. It is a rich poem that really cuts to the heart of the wonder and mystery of the birth of Christ. It is worlds away from Briercrest's campus in the heart of Canada's prairies.
And yet one of the wonders of poetry is that it can speak to readers in unexpected ways. Having taught a first year course in poetry and drama this term, I find myself continually amazed at the way poems I have read for years will speak to me in new ways, revealing facets I had not seen or noticed before. So I find comfort in reading Eliot's Ariel poem, one of a series of poems he wrote for Christmas cards for the publisher he worked for in the 1920s and 1930s. Eliot had chosen to live in London, England, despite being from New England, and, in the same year he wrote the poem above, he became a naturalized British citizen while also converting to Anglicanism. Even though London was his home for most of his adult life, I suspect some of the dislocation and strangeness that the Magi feel in this poem is autobiographical.
Rather than thinking that this strangeness is a problem, though, I think there is something helpful about reflecting on it. For we, as Christians in Canada and abroad in the 21st century, are ourselves a long ways from Bethlehem at the beginning of the year of Our Lord. How strange is it that we are about to celebrate the birth of a Jew some 2000 years ago in a provincial town of an occupied nation? Not only was this event on a different continent from my current location, it was also worlds away in terms of culture, language, and time. So as Advent moves towards Christmas Day, I begin to feel like one of the Magi, journeying to a far distant place to wonder at a mysterious birth and the strangeness of it all. It can be easy to forget this strangeness amidst the hustle and bustle of Christmas gatherings or under the constant pressure to spend our way to material happiness in what has become a secular consumer holiday here in Canada. S, I think we need to hold on to this strangeness in the dark days of December.
But like the Magi of Eliot's poem, I also cannot help but feel that even though we are celebrating a birth at Christmas, we are also looking forward to a death. The Magi of Eliot's poem wonders, many years later, whether he had seen a birth or a death. We know that the mystery of that event in Bethlehem has remained with this Magi for a long time. Yet he cannot decide if what he saw was a birth or a death, or perhaps both. And I think we too feel the mystery of Christmas throughout our lives. So even though we can and should be warmed by friends and family, full meals, hearty carols, and familiar Christmas services, we might also look forward, if ever so slightly, to Easter and Christ's death on the cross.
I encourage you to read T.S. Eliot's poem and move with one of the Magi as he recalls that strange event years ago, but also as he looks forward to the high point of the Christian liturgical year in Easter. You can do so at the following link which also includes an audio recording of Eliot reading the poem.