BCA Returns to In-person Chapels
Posted: November 20, 2020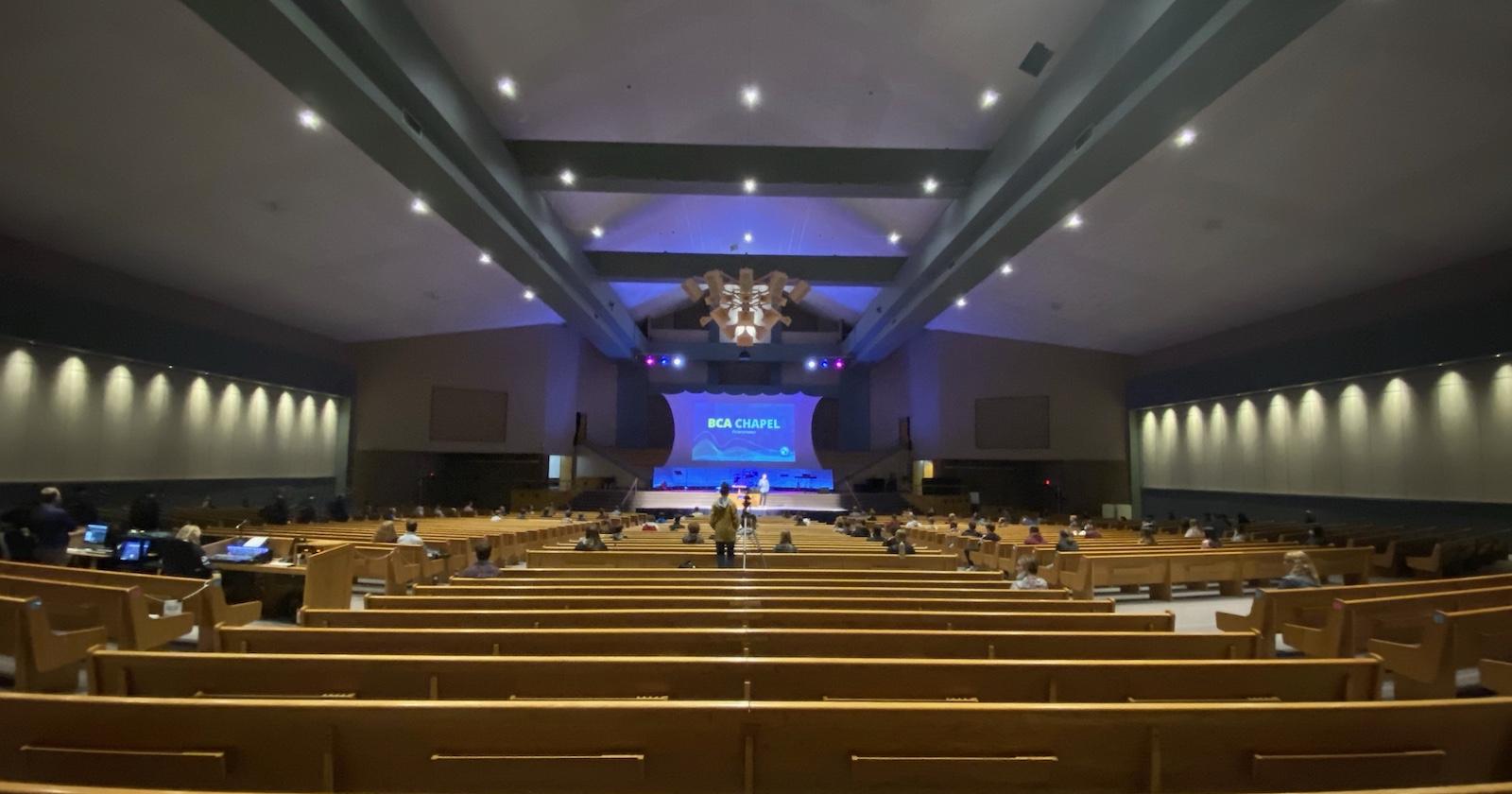 This Fall, we opened our doors to students and welcomed them back to BCA with an alternative semester schedule. This schedule was created to safeguard our students should we need to return to online learning due to a COVID-19 outbreak. Our students will engage in five, two- month semesters that offer two classes a day, one class in the morning block, and the other class in the afternoon block. In addition to this new semester schedule, students are required to do health checks before coming to school, and to be masked in transit and in classrooms within our school environment.
After enjoying a successful return to in-person learning, Briercrest Christian Academy is back into the swing of things as Term Two began on October 29, 2020. During this process, the Lord has continued to remind us of his provision and kindness. In Term One students were enrolled in Christian Ethics in the morning block and one academic course during the afternoon block. During Term One, Chapel took place virtually in the Christian Ethics classroom and small groups took place in small, class-based cohorts.
With the transition to Term Two we are excited to have our students engaging in two in-person, academic courses, and we are excited to share that we have been approved, by Prairie South School Division, to begin meeting for chapel in person. The announcement of in-person chapel has students really excited! Jayne Waterhouse, a Grade 12 students at BCA this year, is "excited to see the student body be allowed to gather together to build a community around Christ." Because students are required to wear masks and stick within the class cohorts, our student body has not had the opportunity to "see" each other. Jayne, and fellow classmate Morgan Newby, have felt that this year it has been hard to feel united as a school. By returning to in-person chapel, Morgan is "excited to see who is in our school" and Jayne feels that chapel is the best place for the student body to be united as a school.
Chapel will take place on Friday mornings from 10:05–10:50. Students will be dismissed to chapel in a staggered sequence from their period 2 classes. They will sit in the class cohorts in the Hildebrand chapel. The value of in-person chapel is not missed among our students and they are buzzing with excitement to get together to worship God regardless of the things they will be required to do. Sydney Clark, a Grade 11 student at BCA, said "I'd rather be at school and social distancing with masks than be at home alone." Our students are thankful everyday for the opportunity they have to be together in class, chapel, and small groups.
Students continue to meet in groups formed from grade cohorts. Each small group is lead by a college student or community member who chooses a topic to discuss with their groups. Small groups continue to take place every Wednesday morning from 8:30–9:15 during School Flex Period. Students will continue meeting in the same locations they were meeting in Term 1. Small groups create a space where students feel welcome to ask the questions that they wouldn't typically ask in a larger context. We are so thankful to continue to give our students the opportunity to be discipled in small groups and for the dedicated leaders who pour into our students.
Although these programs look different in this COVID 19 year, we are so thankful that God has provided for us to still be together and given us another way to be united under Christ. Since returning in September, that has been a resounding attitude of thankfulness from our students at the opportunity of being back together, even with policies and restrictions in place. As Sydney said about Chapel, small groups, and being required to mask in school, "It is better to be together, although six feet apart and wearing masks, than to be at home, alone and learning online."
For more about what discipleship looks like at Briercrest Christian Academy, check out our virtual campus tour!