Volleyball Sweeps MHC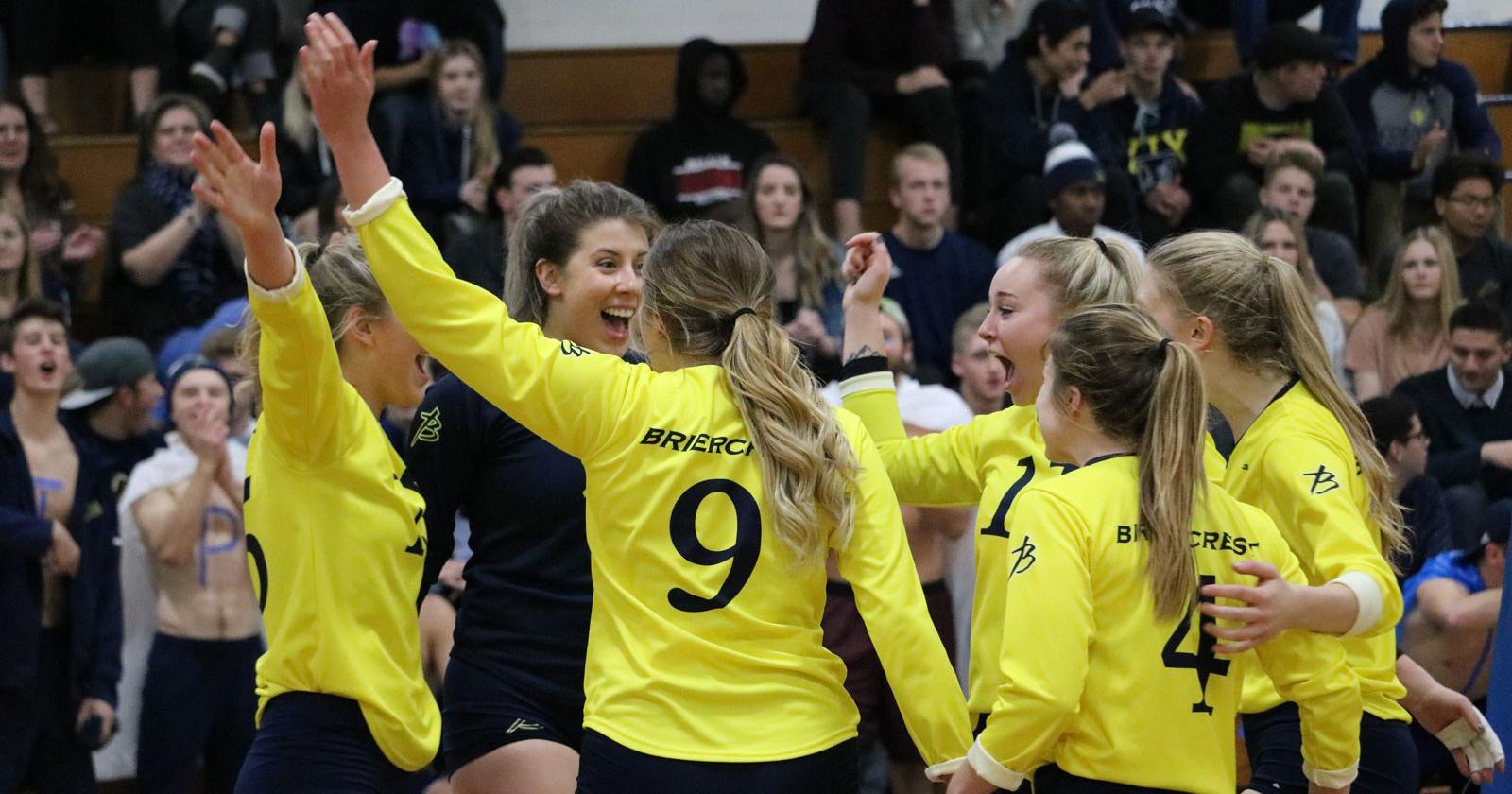 Briercrest came into today's match in hopes of sweeping Medicine Hat for the weekend. They were able to accomplish this in three intense set (25-23, 25-20, 25-20).
The first set started off with Briercrest taking an early lead. Medicine Hat took a timeout at 10-4 to regroup and try to get their own momentum going, Briercrest kept the pressure on Medicine Hat. This forced Medicine Hat into another timeout at 17-11. Medicine Hat was able to break Briercrest's momentum this time and started their own rally of points. Briercrest, feeling the heat, called timeout at 23-22 in order to break Medicine Hat's new-found energy. Briercrest was able to win the first set with a close score of 25-23.
Briercrest came into the second set with high energy giving them a large early lead. Medicine Hat called timeout twice, so they could try to lessen the gap. Medicine Hat was able to chip away at the score and close in on Briercrest a bit. Unfortunately for Medicine Hat, Briercrest's lead was too much giving them the second set at 25-20.
The third set had both teams battling point-for-point at the beginning. This made for a riveting last set. Briercrest was able to increase their lead by a couple more points, allowing them to make aggressive, crucial plays. With energies high in the Hangar, Briercrest secured their first weekend sweep of the semester with the last set score at 25-20.
Becky Garner was awarded Player of the Game with a game high of 17 kills and 10 digs (along with Kirsty Kindrachuk). Garner also had 2 service aces and 1 block. Ashley Erickson had a game high of 35 assists.
Briercrest dominated once again in almost every stats category. They had 42-32 kills, 41-31 assists, 35-25 digs, 3-3 service aces and 2-4 blocks.