Briercrest Athletics Closes 2021-22 Season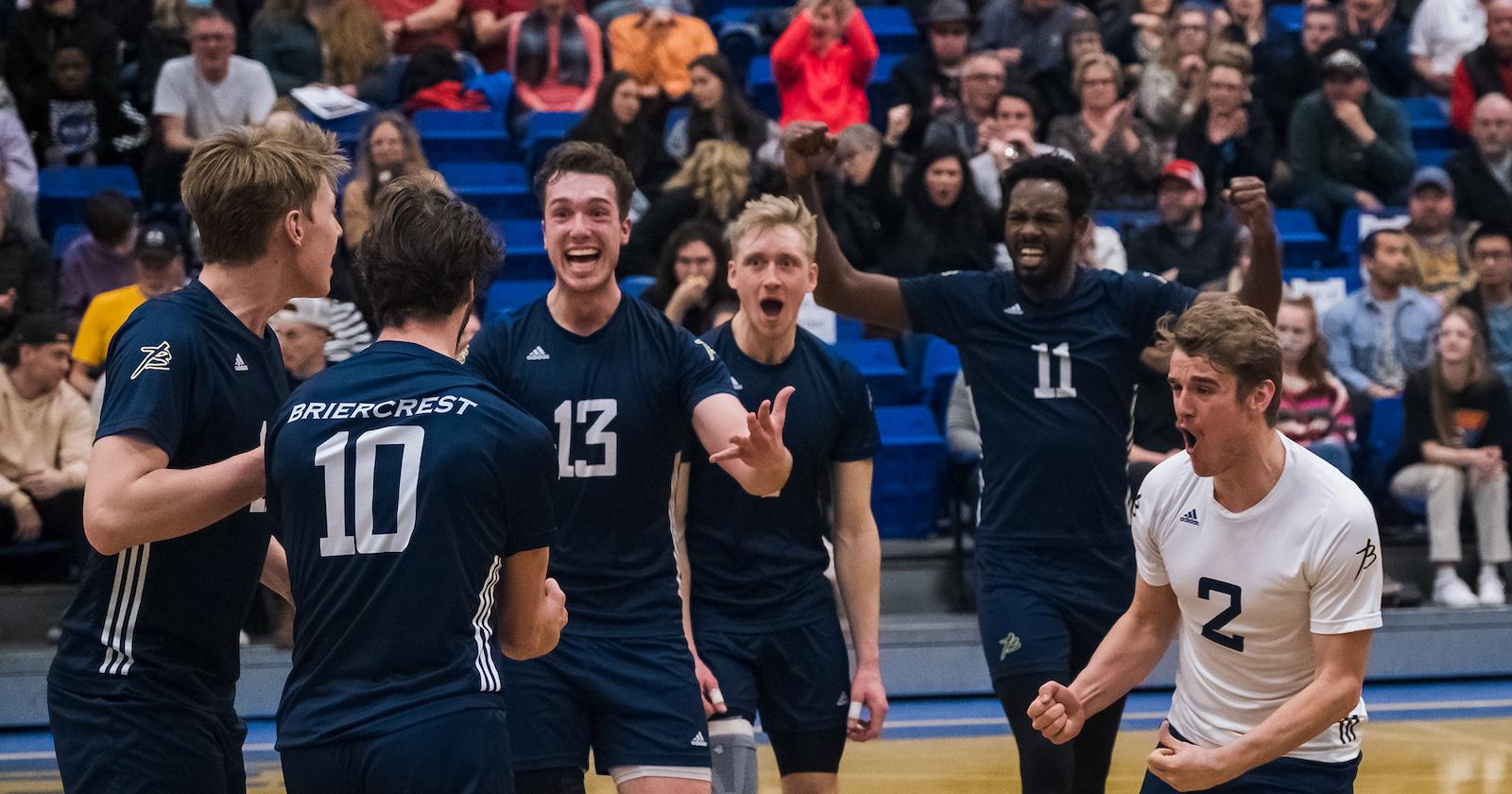 It has been a great run for Briercrest Athletics and the playoffs have now come to an end for all of our teams.
Men's Volleyball
After qualifying for the ACAC final 4, the Men's Volleyball team was able to finish their playoff run with a thrilling 5 set game to take home the ACAC Bronze medal!!  Congrats to Head Coach Nigel Mullan and team! Karym Coleman and Brady Watchel were selected as All-Conference players for the ACAC Men's South! Coleman was also selected as the Player of the Year for ACAC south conference!
Women's Volleyball
The Women's Volleyball team also had an amazing season and also qualified for the ACAC final 4. The team played through some adversity but weren't able to overcome some strong performances of their opponents in Red Deer this past weekend. They no doubt felt lots of disappointment on the weekend but we are very proud of all they accomplished this season! Faith Buhler and Reece Sorensen were both named to the ACAC Women's south All- conference team. Head Coach Nolan Weinmaster was also named the ACAC South Women's Volleyball coach of the year!!   
Men's Hockey
Men's hockey played 11 straight periods of playoff hockey without ever being behind but were one period short of knocking of the mighty NAIT Ooks. After giving the Ooks only their second loss of the entire season on Friday night with an amazing OT finish, they weren't able to close out the series Saturday or Sunday. The sting of the loss was deep but they have lots to be proud of in what they accomplished this season!  This is the first time the team has made it to the league semi finals since joining the ACAC in 1997!
Men's Basketball
Men's Basketball left it all on the floor in their south quarter final playoff game on Friday March 4th.  It took the second overtime frame for the RDP Kings to finally take the lead. Losing a such a close match will sting but all the fans who made the effort to be at that game saw something really special. The team has lots to be encouraged with as they look to the future.
Women's Basketball
Women's Basketball had a fantastic finish to their season splitting their final weekend the Olds Broncos, finishing the season with an exciting win on Saturday February 26. The team only missed out on playoffs from the tight 81-78 loss the night before. It will be exciting to seem them take that confidence into next season!
It Takes a Village
A VERY SPECIAL thank-you to our game day staff leaders Caleb Rockel (Athletic Media and Promotions), Max Summach (Sport Management: Game Day Operations), and Kaylee Anholt (Game Day Coordinator: Hockey) for a fantastic job leading through lots of challenges and adversity this season. They recruited an amazing group of game day staff that faithfully represented our athletic core values! 
A very special thank you also to everyone who supported our teams both at home and on the road this season!  It was a amazing to see so many students, staff, community and alumni make the trips to Edmonton and Red Deer and follow the team on the live stream or social media! 
Recaps: