Why You Should Consider Coming to Briercrest Next Year
If I'm going to be honest, I was scared how Briercrest would be this fall with the uncertainties and restrictions of the COVID-19 pandemic.
When I speak to anyone about Briercrest, I will without a doubt tell them that the secret sauce is the community. With the restrictions that were set in place, I was immediately filled with doubts that the fantastic community cultivated at Briercrest year after year may be no more because of the pandemic.
I arrived on campus a week early for some leadership training, and immediately on the first night I stayed up way too late catching up with my friends and just being with each other. We continued on in the same week having extraordinary times of community. The next week when everyone else on my hall arrived, community was still happening even amidst the COVID-19 pandemic.
At that time in the semester, we were not allowed into each other's rooms. But instead of just staying isolated from each other, guys on our hall started pulling up chairs right outside of each other's dorm rooms to hang out. Then all of a sudden we all started playing board games together within the restrictions set out for us to follow. It was absolutely amazing to see this type of community still happening amid the pandemic.
This was a moment of realization that just because there are restrictions in place does not mean that community and discipleship are not happening this year at Briercrest. In fact, both community and discipleship are most definitely still happening.
What I thought was going to happen
As I have said, I was honestly filled with my own doubts about what was going to happen here at Briercrest. Being isolated from other people and being super uptight because of the pandemic did not seem like a great time.
I thought we would either get sent home right away or be forced to stay in our rooms all the time. And although I tried to see it optimistically, I didn't feel fantastic about being back on campus.
What actually happened
Those doubts vanished within the first two weeks of being on campus at Briercrest. The fact is that I've spent a whole lot more time with my hallmates. And for these halls, especially mine (maybe I have a bit of a bias), this meant diving deeper in relationship, community, and discipleship.
We have not been sent home yet; the regulations the school had set in place allowed us to stay safe and not spread the virus. What's most beautiful is I'm not in my room isolated like I thought I was going to be.
Here are some things I've overheard people saying throughout this past month:
"Mom, Briercrest has been amazing, the dorm community is so much fun especially with the hall I have."
"Honestly it feels like normal now, especially in our hall where we can still be together."
"I'm not going to lie, I was really scared I wouldn't like the dorm life. But I really love it here."
Community
A famous proverb says, "As iron sharpens iron, so one person sharpens another" (Proverbs 27:17). In light of the pandemic, community together may look different, but at a heart level we are still here to sharpen one another in our walks with Jesus.
As I said, community is the secret sauce of Briercrest, and I still believe this to be true after observing campus for a month. There is something special about being together on campus in person, even when acknowledging the restrictions.
Check Out Our Video Viewbook and Campus Map
Ever been to Caronport, Saskatchewan? Explore our campus virtually with our interactive campus map and learn more about all aspects of life at Briercrest with our video viewbook.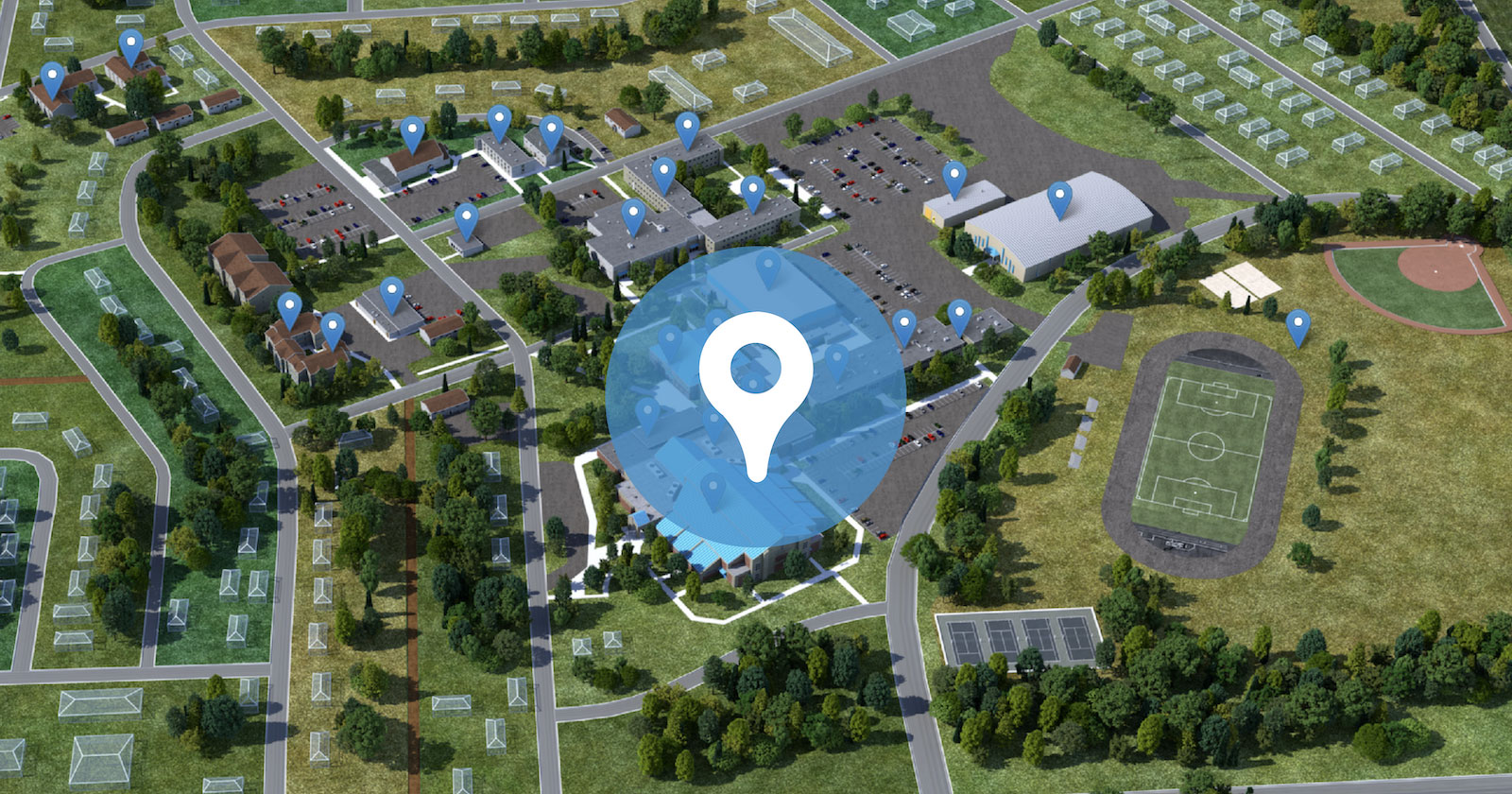 In light of the pandemic, community together may look different, but at a heart level we are still here to sharpen one another in our walks with Jesus.
As the writers of Hebrews states, "Let us think of ways to motivate one another to acts of love and good works. And let us not neglect our meeting together, as some people do, but encourage one another, especially now that the day of his return is drawing near" (Hebrews 10:24–25).
Community is vital in our walk with Jesus. We are told by the author of Hebrews not to neglect meeting together, but rather to build each other up in encouragement and love. I believe the community of Briercrest cultivates exactly that, a community of love and encouragement, one which is taught from the word of God.
If you are interested in learning more about how community is vital in our walk with Jesus, or what community actually looks like at Briercrest, check out this blog I wrote: "What is Community at Briercrest Really Like?"
Discipleship
To have discipleship, you need community—it goes hand-in-hand. There are four key characteristics of what discipleship really means here at Briercrest.
We find in the book of Acts that discipleship looks like this: "Those who accepted his message were baptized, and about three thousand were added to their number that day. They devoted themselves to the apostles' teaching and to fellowship, to the breaking of bread and to prayer." (Acts 2:41-42 NIV)
After this message, three thousand people were saved, and these people did four things noticeably: (1) The teaching of the apostles, (2) fellowship, (3) the breaking of bread, and (4) prayer.
The things we do here include, but aren't exclusive to, being able to have Christ-centred classes, chapel four times a week, and being in deep fellowship. This cultivates the atmosphere of discipleship.
I believe discipleship is crucial to being at Briercrest; the four points listed above do happen here.
What does this mean for you?
This means a couple of things: first, you should consider coming to Briercrest next fall. If you're looking for face to face education and discipleship, these things are still happening on campus!
Sometimes I think about my own story of coming to Briercrest—in short, I planned to go to another college but two weeks before leaving I decided to drop out to try out Briercrest for a year. That decision radically changed the projection of my life.
This was one of those turning points that you look back on and you're like... dang, I'm so glad I did that.
Now I'm telling you this because I am convinced the same thing can happen for you. I believe coming to Briercrest could transform your life.
The worst thing that could happen if you decided to come this January is you might not like it too much and find it wasn't your thing.
But the best thing that could happen is your life could radically change, and you could perhaps have the best experience of your life.
I was once scared things at Briercrest were not going to be the same, but those doubts are no longer with me. To see anyone perhaps draw a step closer to Jesus is the most beautiful thing to me, and I believe this could happen for you at Briercrest.
I want to leave you with the words of Jesus, "But seek first his kingdom and his righteousness, and all these things will be given to you as well." (Matthew 6:33)
No matter where you are, seek the kingdom of God and his righteousness. Seek where He is calling you, whether it is Briercrest or not. But maybe next year, it's you who walks onto campus all nervous about how this year is going to be and comes out knowing they made a decision they did not regret.