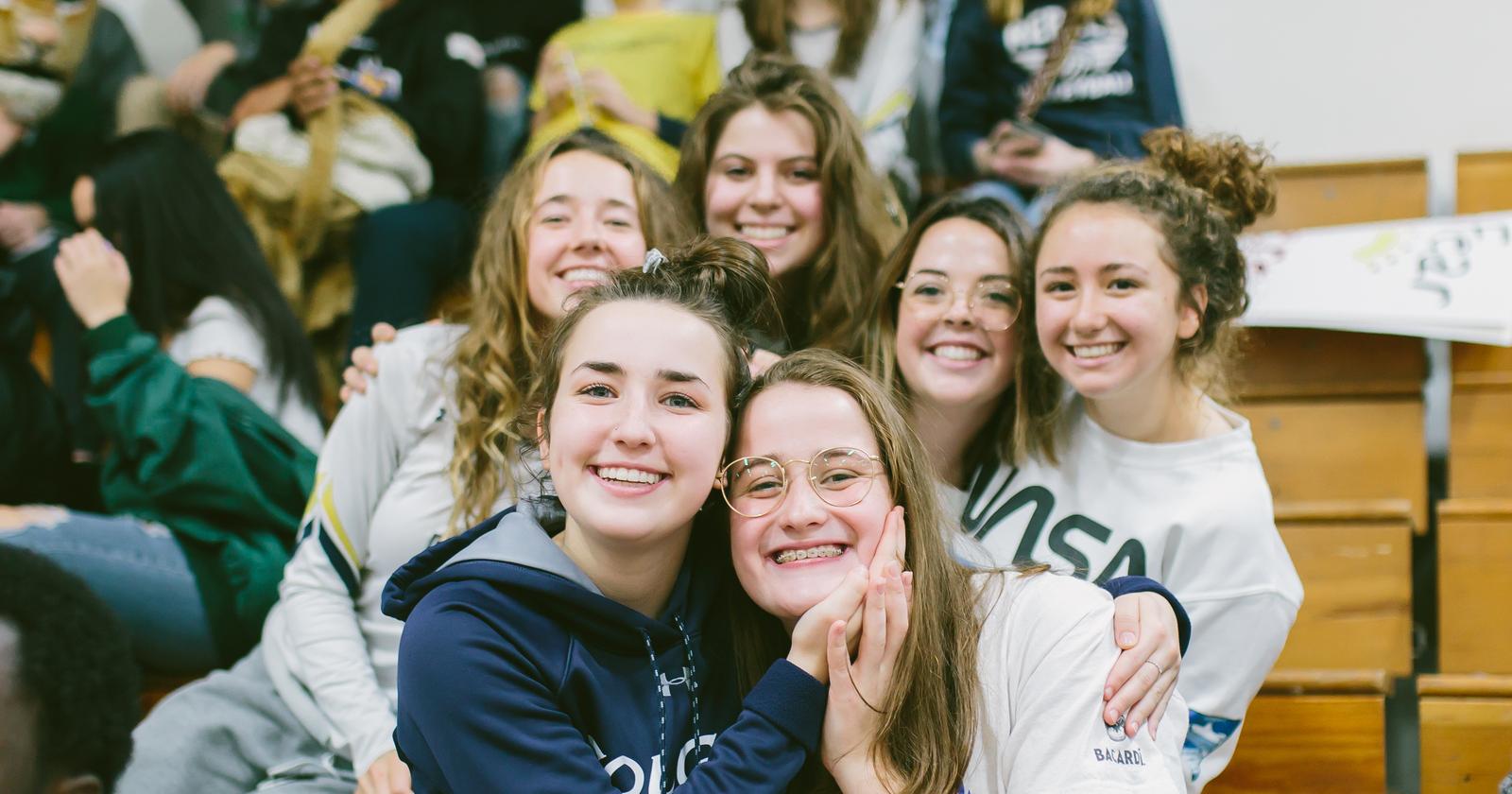 3 Life Lessons I Learned in Math Class at BCA
Mr. Zacharias sees each student as more than a student; he views them as an individual who is capable of success both in the classroom and outside. I played volleyball for Mr. Zacharias for a few years before having him as a teacher and in that time, I developed a relationship with him. Heading into his math class, I was nervous that our relationship and his perception of me as an individual would be changed and he would view me differently because of my academic struggles. 
But instead, I found that the atmosphere of learning that Mr. Zacharias created was so different. In previous classes, I would spend the entire period hoping to not get called on. Even though Mr. Zacharias still called on me, I never felt fear or embarrassment; I felt safe and comfortable to try and fail. 
Learning to Try and Fail Without Embarrassment
Prior to math with Mr. Zacharias, I thought of myself as incapable of accomplishing the things I wanted academically. Almost all of my math classes before started and ended in the same way: full of a lack of understanding and disappointment.
Mr. Zacharias cared for my success differently than a lot of the other teachers I'd had in the past. He took the extra time to explain the topics I struggled to understand within the course, and also took the time to get to know me as an individual.
He did not change his opinion on me, even if I stumbled in my academics. He created a space for me where I was able to experience the ability to try and fail without embarrassment. 
Showing us how to Grow
Mr. Zacharias encouraged me to push myself. When I doubted myself, he came alongside me and showed me a new way of thinking. He viewed me as a student and a person who had experiences and a life outside of the classroom. He continually poured into helping me become the person I wanted to become both academically and on a larger scale. He set time aside before each class to motivate each student in living a life like Christ. He motivated us further by pursuing a Christ-like life for himself and showed this by the way he treated each student as if they were a child of God. This showed up in the way he spoke to us, taught us, and encouraged us.
Bible-Centered Math Class
He also took the time to read the Bible in class; this helped me realize that I was a Daughter of the King and God does not change his opinion of me even if I fail a test or passed it with flying colors; He loves me no matter what my mark is in math class. Mr. Zacharias is someone who keeps the Word close to him and because of this, has shown God's love through the way he taught me. 
A Life-Long Impact
Because of the things Mr. Zacharias instilled in me, I was able to form a new outlook on myself as a student and as an individual. I was given the freedom to explore learning without the fear of embarrassment or disappointing myself and or others. I gained new confidence in myself because I was treated like an individual who was worth the effort of making sure I understood topics and worth motivating to do better.
The relationship I have with Mr. Zacharias has impacted my learning greatly. I have and will continue to carry the things Mr. Zacharias taught me into every classroom I walk into and from there, I will carry the lessons and experiences long after I am done school.
Find out more!
Curious about what a future at Briercrest could look like?
Fill out this form to have a Recruitment Representative answer all your questions!