Briercrest splits the weekend with the Kings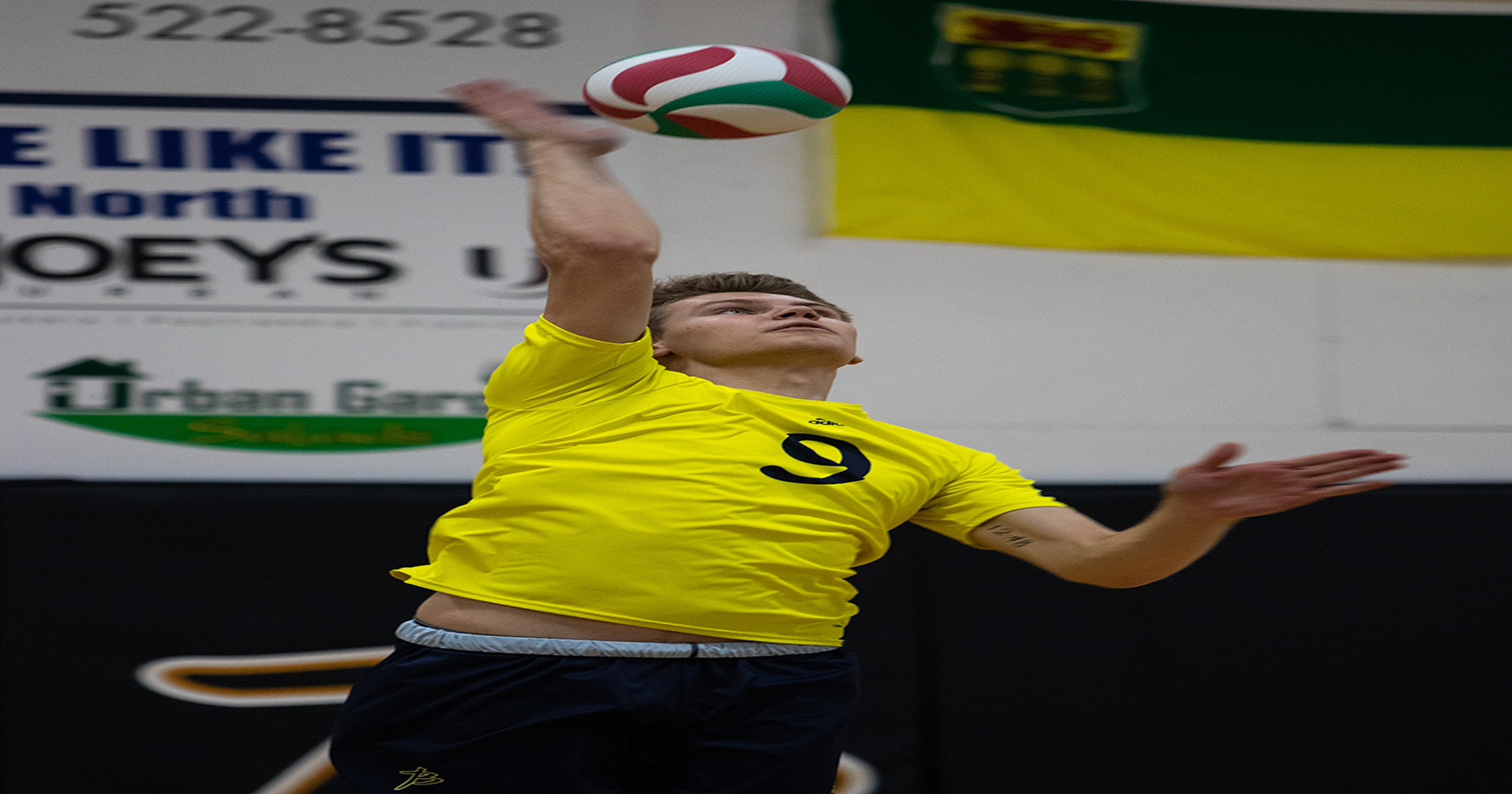 Briercrest was hoping to grab their second win of the weekend but fell short to Red Deer College in four sets (27-25, 20-25, 12-25, 15-25).
The first set was high in intensity with both teams battling point-for-point. Red Deer took a slight lead, but Briercrest shut that down quickly by catching up. Red Deer responded by kicking it up a notch and taking a small, consistent lead. Briercrest felt the pressure and closed the gap once again. With the set on the line, Red Deer called timeout at 23-24. Both teams rallied back-and-forth causing Red Deer to call another timeout at 26-25. Briercrest was able to lock in the first set 27-25.
Red Deer came into the second set ready to dominate. They took an early lead causing Briercrest to call timeout at 10-15 in hopes of being able to break Red Deer's momentum. Briercrest was able to close the gap, but not enough and fell 20-25 giving Red Deer their first set win of the game.
In the third set, Red Deer built off their previous set win and scored 6 points right away. With pressure rising and the score low, Briercrest called timeout at 3-12. Red Deer continued to lengthen their lead causing Briercrest to take another timeout at 3-16. Briercrest was able to chip away at the score, but not enough to get ahead of Red Deer. Briercrest lost the third set 12-25.
Briercrest came into the fourth set knowing they needed to get something going in order to stay alive. Red Deer kept dominating though and kept a steady lead. Briercrest responded with some good offense allowing them to close the gap forcing Red Deer into a timeout at 9-12. Briercrest made too many errors though giving Red Deer the fourth and final set 15-24.
Jordan Schnitzer was awarded Player of the Game. Schnitzer had 1 dig, 2 service aces, 5 kills, and a game high of 4 blocks.
-Article by Jess Bailey