Men's team dominates the Broncos in four sets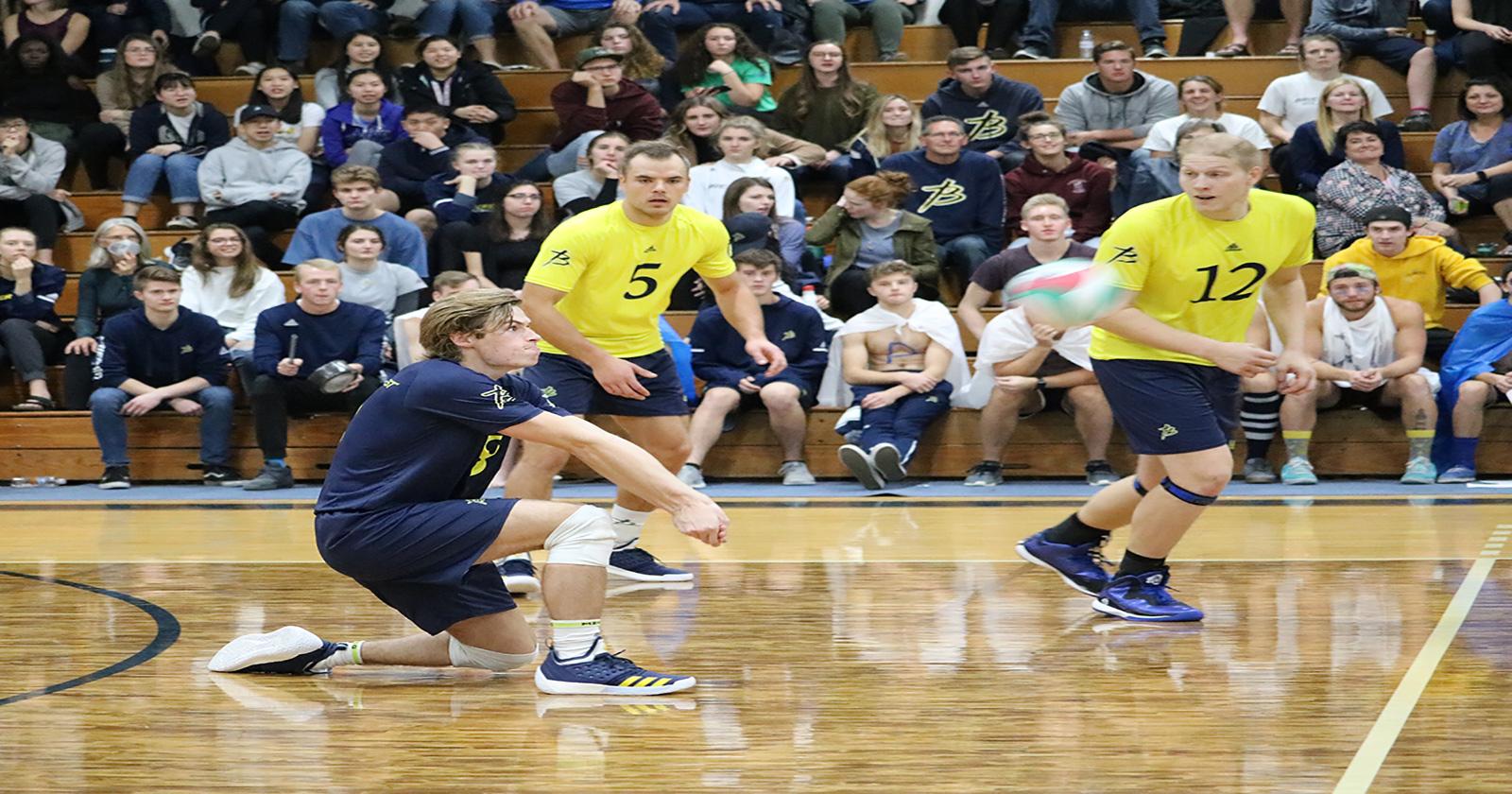 The Men's volleyball team took on the Old's College Broncos dominating the Broncos in four sets.
The Clippers came out with a slow start but dominated the rest of the three sets, the Broncos came in to the game looking for a victory to push their team up in the standings. However, the Clippers proved to be the better team winning 20-25, 25-10, 25-20, and 25-15. Both teams came into the first set battling each other going back and forth until the Broncos proved to be hungrier, finishing 25-20 in the set.
The Clippers started off strong in the second set, also finishing with a dominating 7-0 run to finish off the second set 25-10 against the Broncos.
In the third set the Broncos came out hard, pushing a close score throughout the set, but the Clippers came up 25-20, #11 Jordan Schnitzer with 5 kills playing an amazing third set.
Starting off the fourth set, the Clippers came out with a strong 12-6 lead against the Broncos. The Broncos kept on trying to push but couldn't gain any momentum, the Clippers suffocating the Broncos to a 25-15 finish. The Clippers winning the match in four sets.
#6 Caleb Schnitzer was player of the game with 27 assists for the Clippers.
The Clippers and Broncos rematch Saturday at 3:00pm, the Broncos still seeking for their first win.