Women's Volleyball take first game back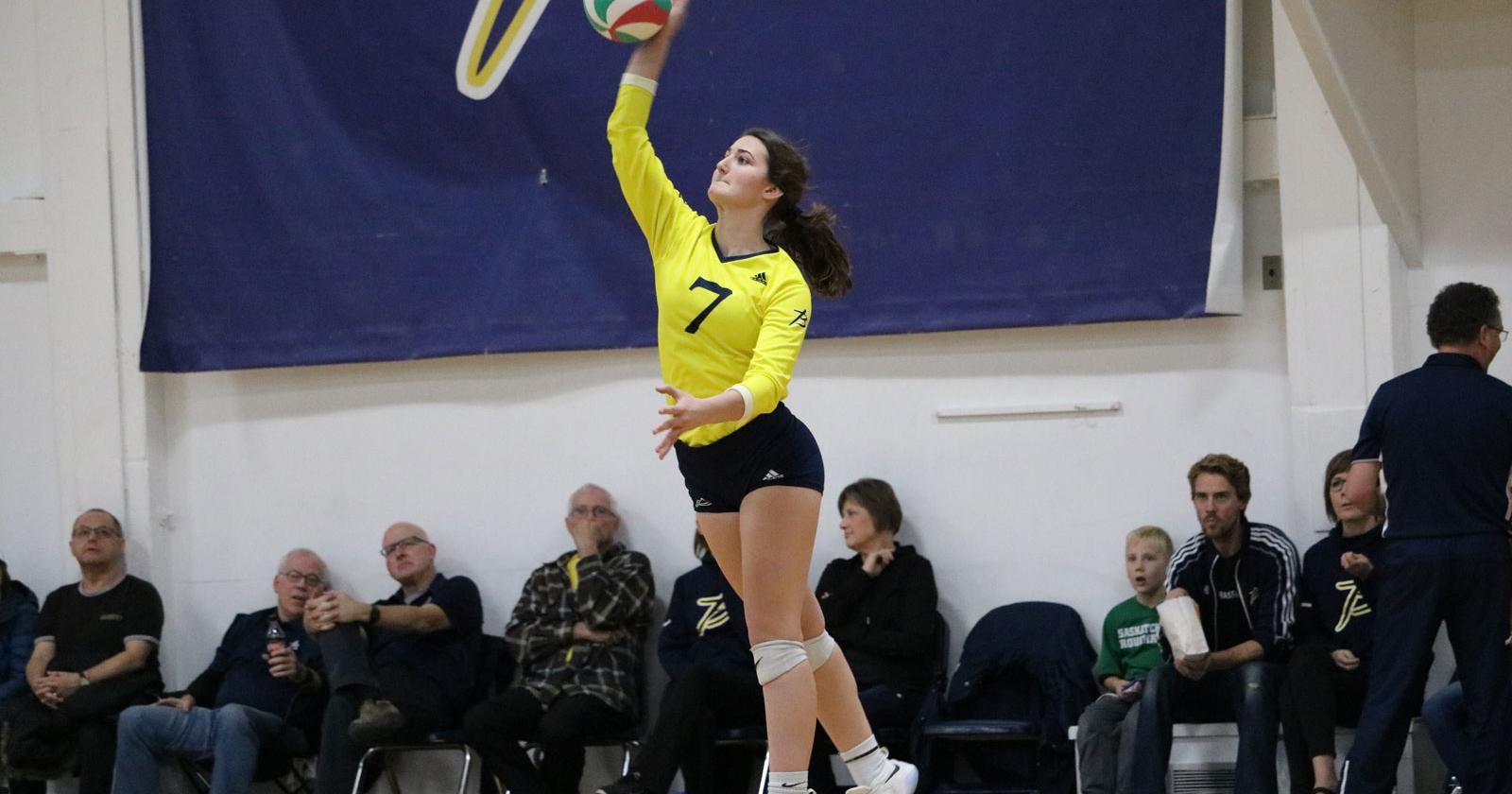 Briercrest came into the New Year hoping to extend their first-place position by adding to their 2 game winning streak. They started the second half of the season off strong by taking Medicine Hat in 3 sets (25-17, 25-16, 25-20).
The game started off with Briercrest kicking it into high gear and taking an early lead on Medicine Hat. This put pressure on Medicine Hat quickly, causing them to call timeout at 8-2 in hopes of stopping Briercrest's momentum. Unsuccessful, Medicine Hat continued to trail behind Briercrest. With 3 crucial blocks and strong offence, Briercrest took the first set 25-17.
After a first set loss, Medicine Hat came into the second set trying to muster up some momentum. Briercrest's offense and defense was strong though, allowing them to take another early lead. With pressure rising once again, Medicine Hat called timeout at 10-4. Briercrest kept a strong and steady lead until the end of the set, securing their second set win with a score of 25-16.
With Briercrest only one set away from winning the game, Medicine Hat came into the third set looking for a set win. Briercrest kept up their defense and offense causing Medicine Hat into two timeouts. After the second timeout, Medicine Hat started to return the pressure forcing Briercrest into their first timeout of the game. Briercrest was able to keep their lead though, giving them their first win of the semester (25-20).
Briercrest's libero, Kirsty Kindrachuk, was awarded Player of the Game with a game high of 10 digs. Elicia Wiebe and Becky Garner had a game high of 3 service aces while Justine Collins also had a game high of 20 kills. Ashley Erickson had a game high of 31 assists as well.
Briercrest dominated in almost every stats category by having 32-22 kills, 33-19 assists, 8-3 service aces, 6-4 blocks and 26-31 digs.