Men's volleyball beats MHC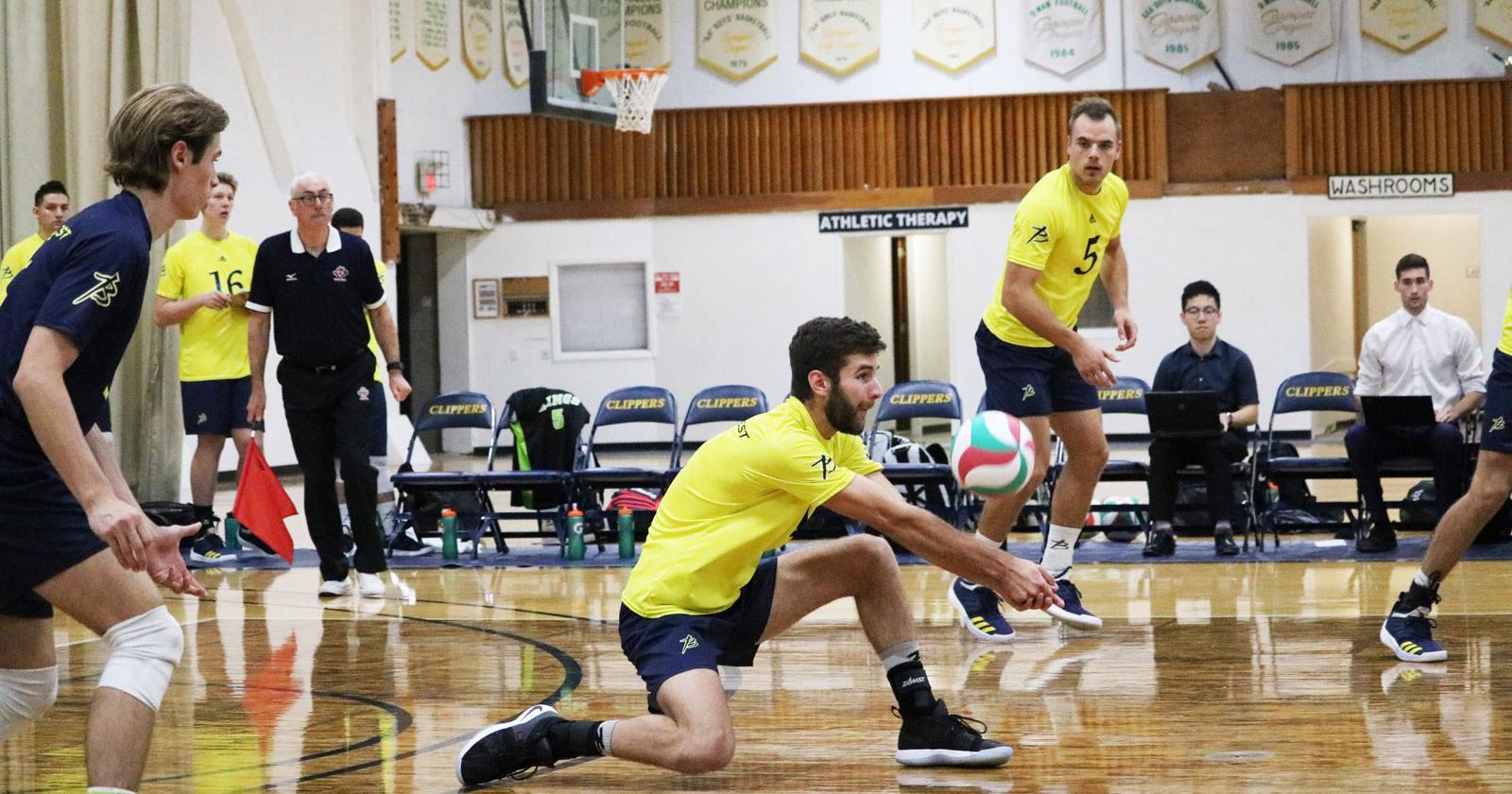 Briercrest came into the new semester hoping to extend their three-game winning streak. They were able to add to it after defeating Medicine Hat in three solid sets (25-18, 25-14, 25-21).
The game started off with Briercrest getting a small yet steady lead on Medicine Hat. After many key blocks by Briercrest, Medicine Hat called timeout at 11-16 in hopes of being able to close the gap and pull ahead. Briercrest continued to put pressure on Medicine Hat though, forcing them into another timeout at 16-23. With five incredible blocks and crucial offensive plays, Briercrest took the first set at 25-18.
The second set started out with a closer score. Both teams battled point-for-point. Briercrest was able to kick their energy up a notch though giving them another lead. Medicine Hat called timeout at 9-17 so they could try to stop Briercrest's point rally but was unsuccessful. Briercrest continued to make incredible plays giving them a large lead and ending the second set with a score of 25-14.
With the game on the line, Medicine Hat came into the third set with a new-found energy. They were able to tie the game up and force Briercrest to battle for every single point. After both teams battled point-for-point, Briercrest was able to gain a small lead. With the score at 24-21, Medicine Hat called a final timeout, so they could regroup and try to defeat Briercrest in this set. Javier Alvarez made a game winning block though, securing Briercrest's fourth straight win and first win of the semester.
Jordan Schnitzer was awarded Player of the Game with 9 kills, 1 dig, 3 blocks and a game high of 3 service aces. Mitchell Erickson had team high of 11 kills. Karym Coleman had a game high of 4 blocks, Jared Krogen had game high of 9 digs and Caleb Schnitzer had a game high of 36 assists.
Briercrest dominated in almost every stats category by having 36-33 kills, 9-1 service aces, 9-4 blocks, 36-32 assists and 26-29 digs.