Women's team upsets Olds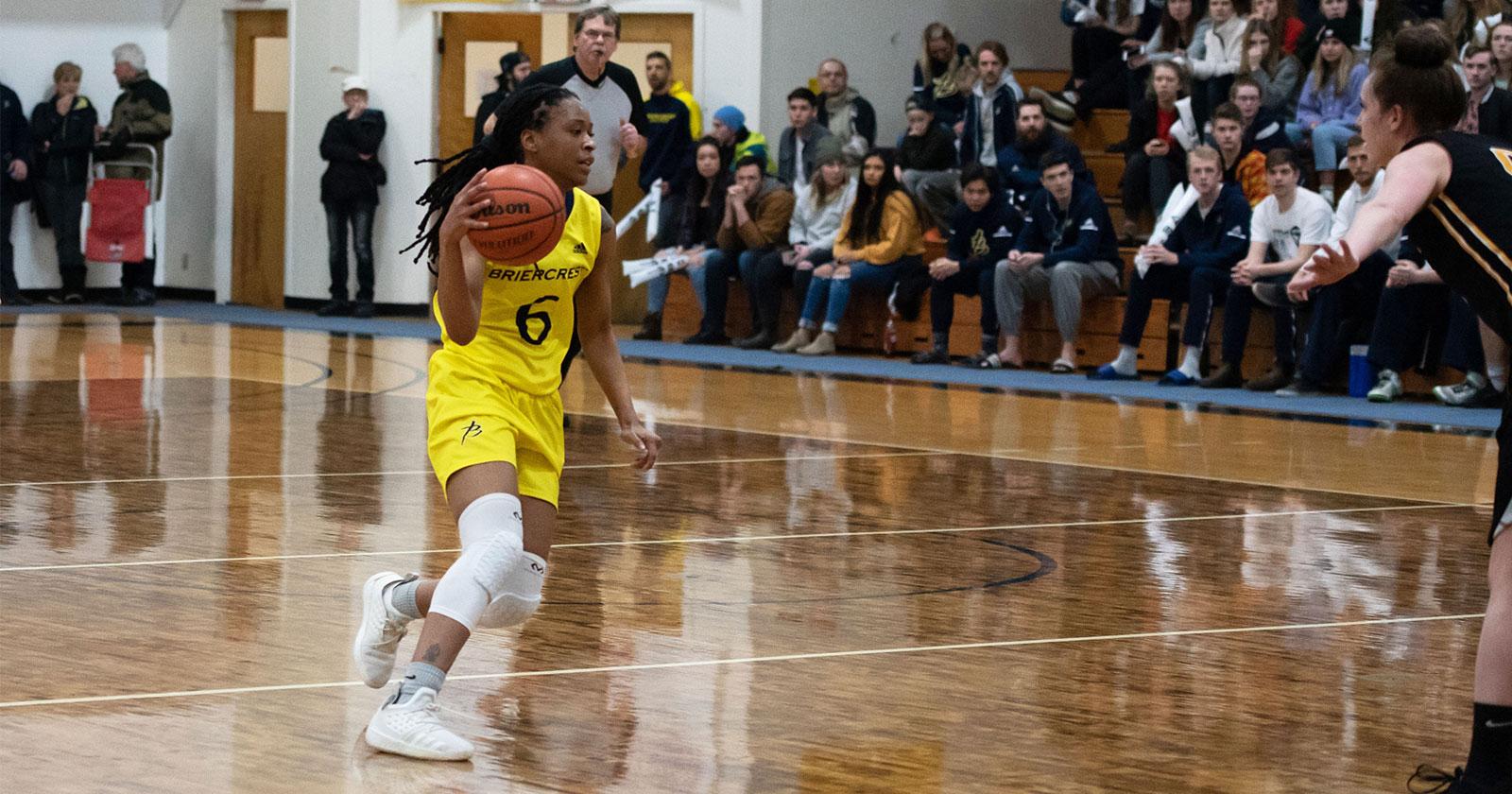 The women's basketball team came out with a hard-fought win on Friday night upsetting the Olds College Broncos, the score being 85-80.
Off the start of the first quarter Briercrest came out hot going off on a 12-0 run, this caused the Broncos to call a timeout. After this the Broncos really turned things around going on their own 9-0 run. After this unusual start, the pace was set, and the ball went back and forth the rest of the quarter, the score at 28-20 for Briercrest.
In the second quarter Briercrest started hot going off on a 11-3 run. It took until halfway through the quarter for the Broncos to stir something up. As the Broncos gained momentum Briercrest managed to hold their lead ending the second half at 47-40. A big contributor to Briercrest's lead was #11 Adrianna Beck with 15 points in the first half.
Off the ball in the second half both teams battled hard; however, the Broncos battled harder this quarter pulling ahead 66-67 going into the fourth quarter.
Kicking off the final quarter, the game stayed very tight, the ball getting tossed down both sides of the court. With 2:00 left, it could have been anybody's game at 83-80 for Briercrest. Briercrest shut down the Broncos winning 85-80 and upsetting the Broncos.
For Briercrest, player of the game was #11 Adrianna Beck with 32 points.
Talking after the game, head coach Danny Vincent expressed, "I am very proud of the girls and I think we did a great job, it was a must need win to make playoffs. At the end of the day we just need to keep winning."