Women lose in tight game against the Rattlers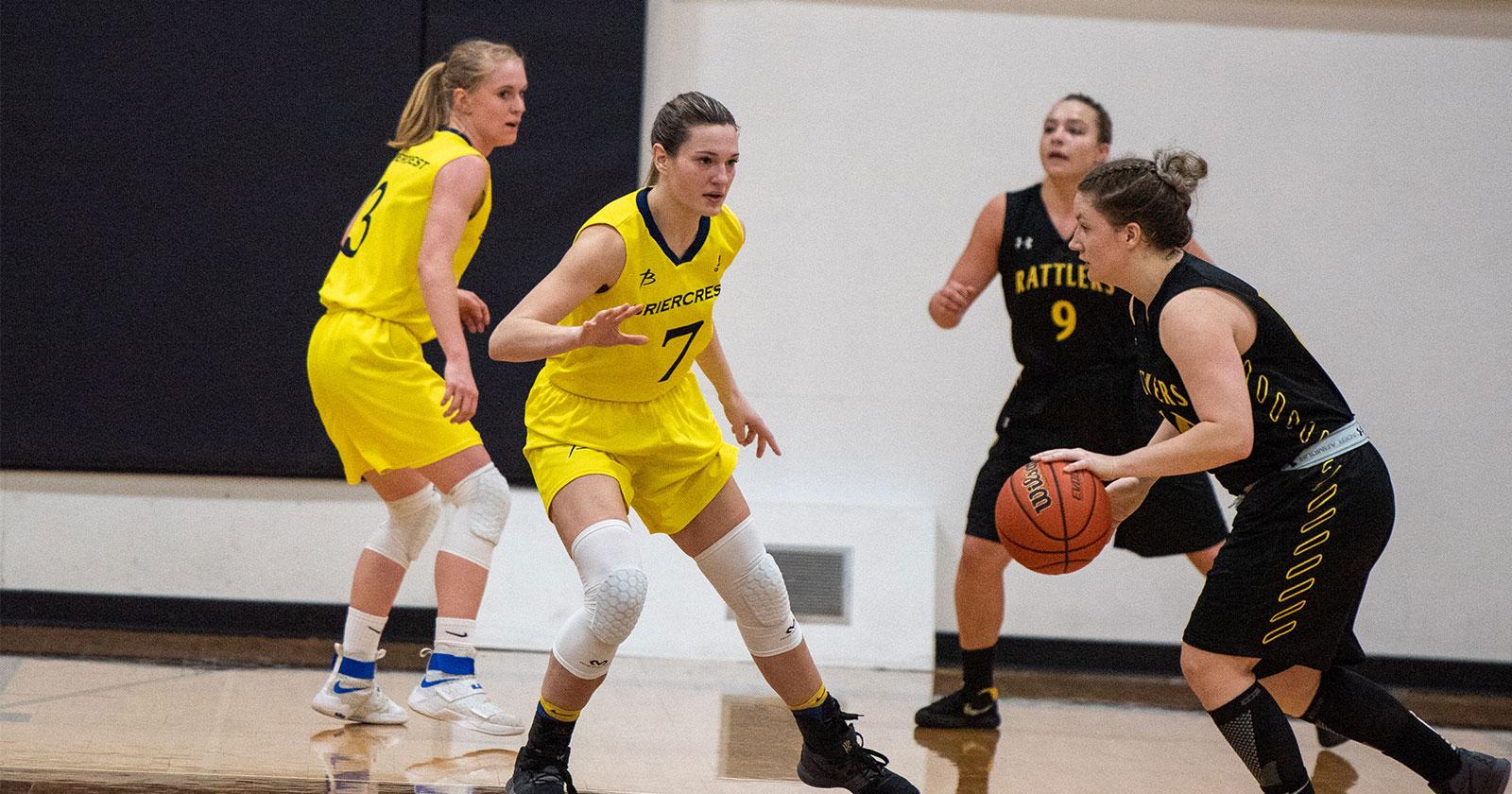 The Briercrest Clippers and the Medicine Hat Rattlers faced each other off in a tight intense game with the Rattlers winning 83-89.
In the first quarter, the game started with an intense two-sided match, both teams playing the ball well in team efforts. The score at the end of the first quarter was 19-22 for the Rattlers.
Starting the second quarter was more intense action, throughout the quarter the Clippers gained some momentum and increased their score to a 43-38 lead to end the 2nd. A big contributor in the first half for the Clippers was #6 Tracy Lewis with 18 points and 8 rebounds.
Starting the second half was a look from the Rattlers to catch up, playing solid on the ball and forcing many mistakes on the Clippers. The third quarter ended with a 61-72 lead for the Rattlers in a huge team effort.
Heading into the final quarter, it was a tight hard-fought game from both sides, but the Clippers could not pick up any momentum or drives from the Rattlers who shut them down. The final score ended with an 83-89 win for the Rattlers.
Player of the game for the Clippers was #6 Tracy Lewis with 26 points and 12 rebounds.
Briercrest will be heading to Lethbridge College on February 15th and 16th.