Women upset Rattlers in thriller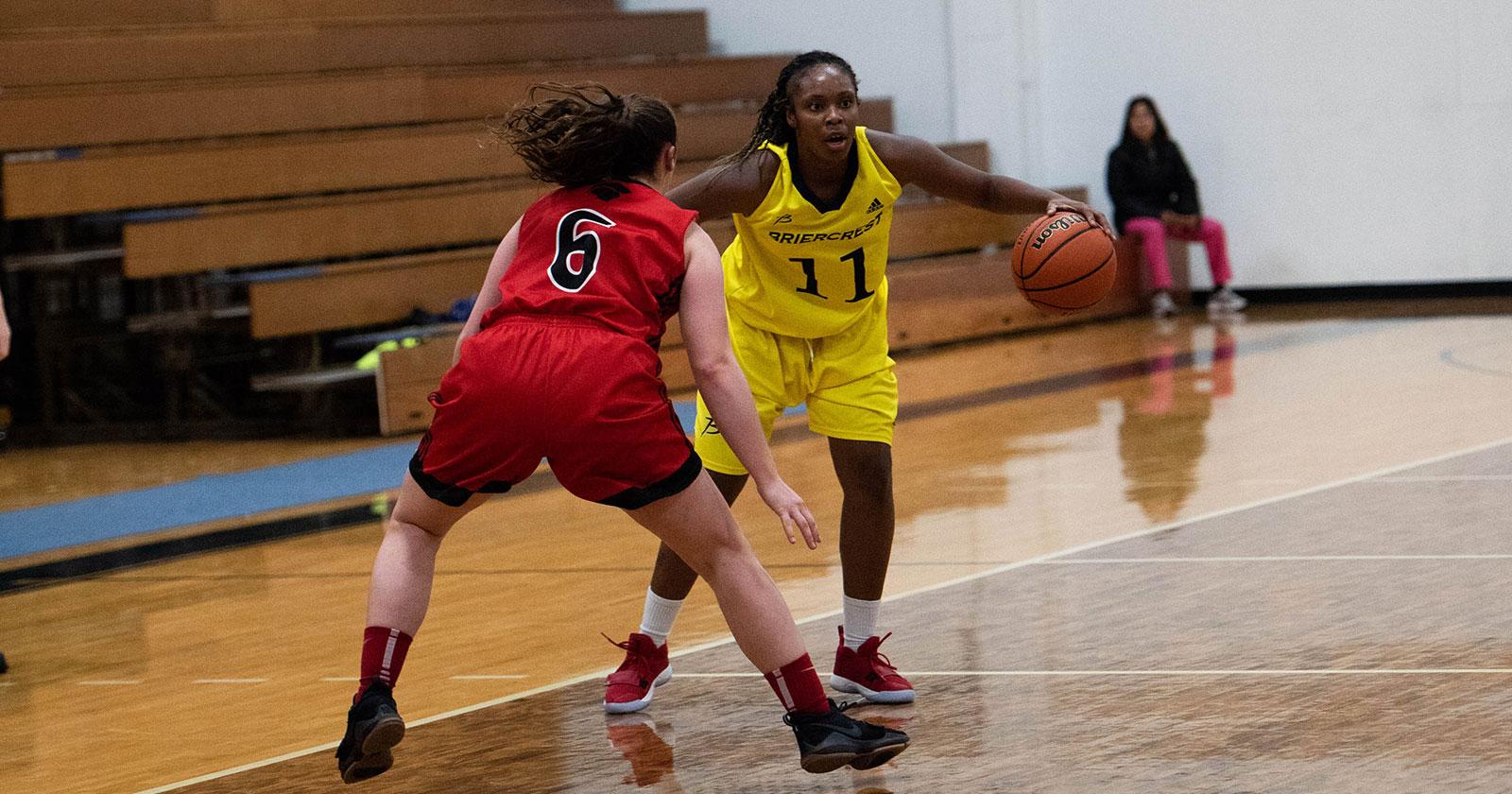 The Briercrest Clippers and the Medicine Hat Rattlers played their rematch game Saturday afternoon, upsetting the second place Rattlers 87-80.
Off the ball in the first quarter of play, it was proven that the game could be anyone's, the score at the end of the first was 18-20.
In the second quarter the Rattlers stirred up some synergy and increased their lead to 38-50 at the end of the first half. A large contributor to the success in the first half for the Rattlers was #11 Kiana Mintz with 17 points and 2 assists.
Starting off the third quarter proved to be a Briercrest push, in the quarter itself the Clippers outplayed the Rattlers 29-15, making it a 69-65 lead heading into the last quater for the Clippers. #19 Sylvia Smith-Gabson dominated the court for the Clippers scoring 19 points, 5 rebounds and 4 assists.
In the last minutes of the game, the Rattlers were seeking to comeback and the Clippers looking to push their momentum. Unfortunately for the Rattlers the Clippers held their ground and finished the upset to the once 15-2 team. Briercrest improves their record to 8-9 in a very hopeful picture to the playoffs. The final score of the game resulted 87-80
Player of the game for Briercrest was #19 Sylvia Smith-Gabson with 25 points, 10 rebounds, 7 assists and 2 blocks in a magnificent game.