Women's team ready for next year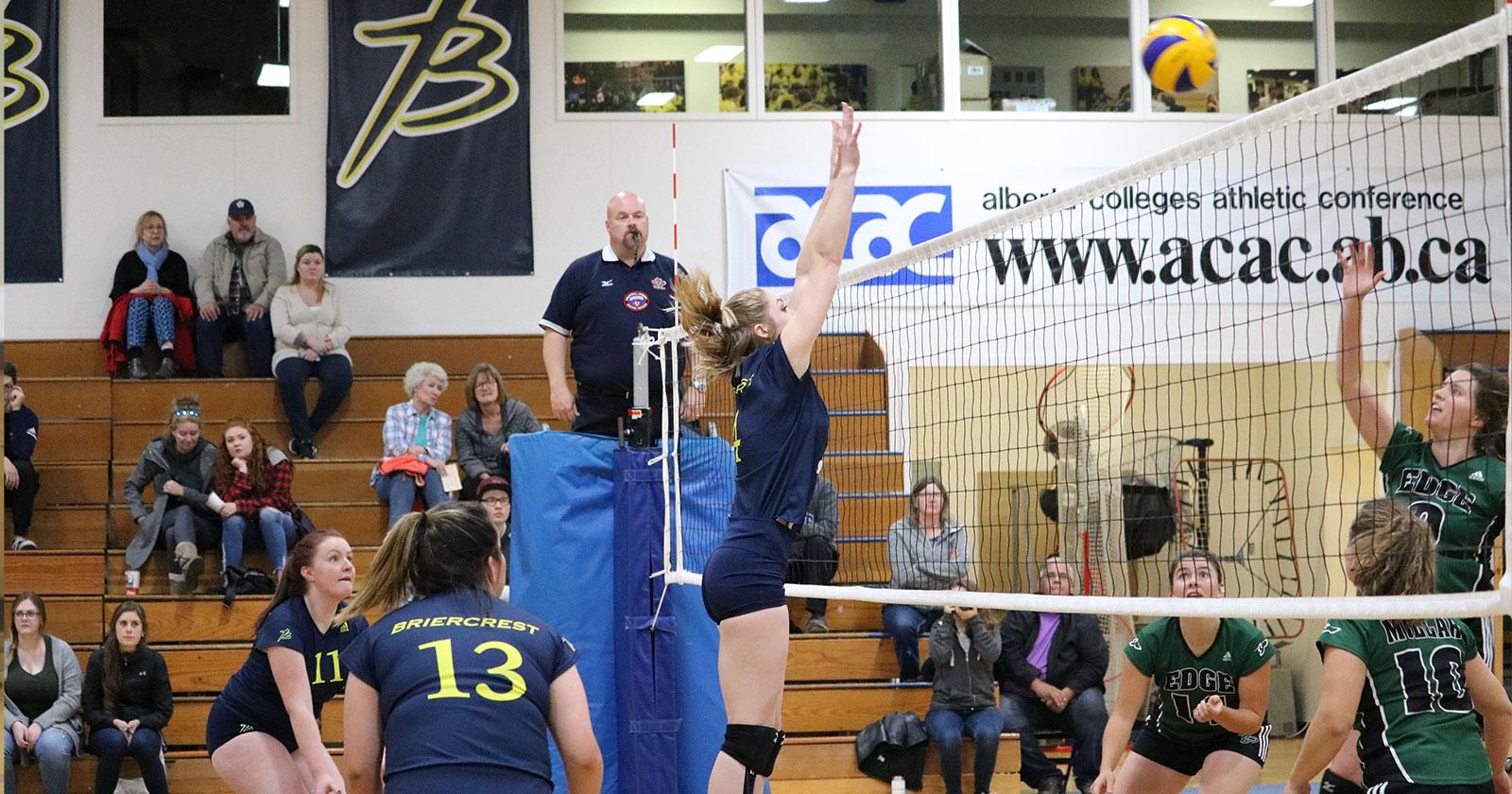 The Women's Junior Varsity squad had quite the season, finishing with a 6-6 record in the regular season that only improved as the year went on. In provincials the team went 1-1, knocking out the Prairie Pilots, but ultimately losing out to the top ranked Great Plains Sundogs.
At the start of the season, Briercrest faced the Millar Edge, these games proved to be tight going to four or five sets in each match, both teams winning a match. The next opponents for the squad was Burman College, a new team in the league seeking to showcase their talent which they did, taking Briercrest 1-2 in the weekend. The next match was against Millar again, in the rivalry game the Edge won in four sets. After this match the team pushed forward and turned their season around, starting with a 3-match weekend hosting Prairie in which they swept all 3 matches against the Pilots and came out with a solid push in the standings. Lastly the women took on the top team in the league, the Great Plains Sundogs. Going in with a 5-5 record, the women's team was seeking to push themselves in the standings and did exactly this, upsetting the Sundogs in a four-set match. However, the next day the Sundogs answered in the rematch and beat the girls in four sets. In the end, the women headed into provincials with a 6-6 record.
Heading to Prairie Bible College for provincials, the team was excited as their first game against Prairie was important. In an exciting match, the women won their first game in five sets with the scores being: 25-12 / 25-23/ 20-25/ 22-25/ 15-10. After this the women went on to play the top team in the league, the Sundogs and having beaten the team before, the team had confidence heading into the game. In the end, Briercrest lost to the Sundogs in 3 sets (25-14 / 25-15 / 25-14) ending their season.
The Women's Junior Varsity team had a great season and there is no doubt they are ready for the fall. Notable awards for the women include All-Star awards to Raena McNabb and Lexi Bunce.