Closing the gap in distance education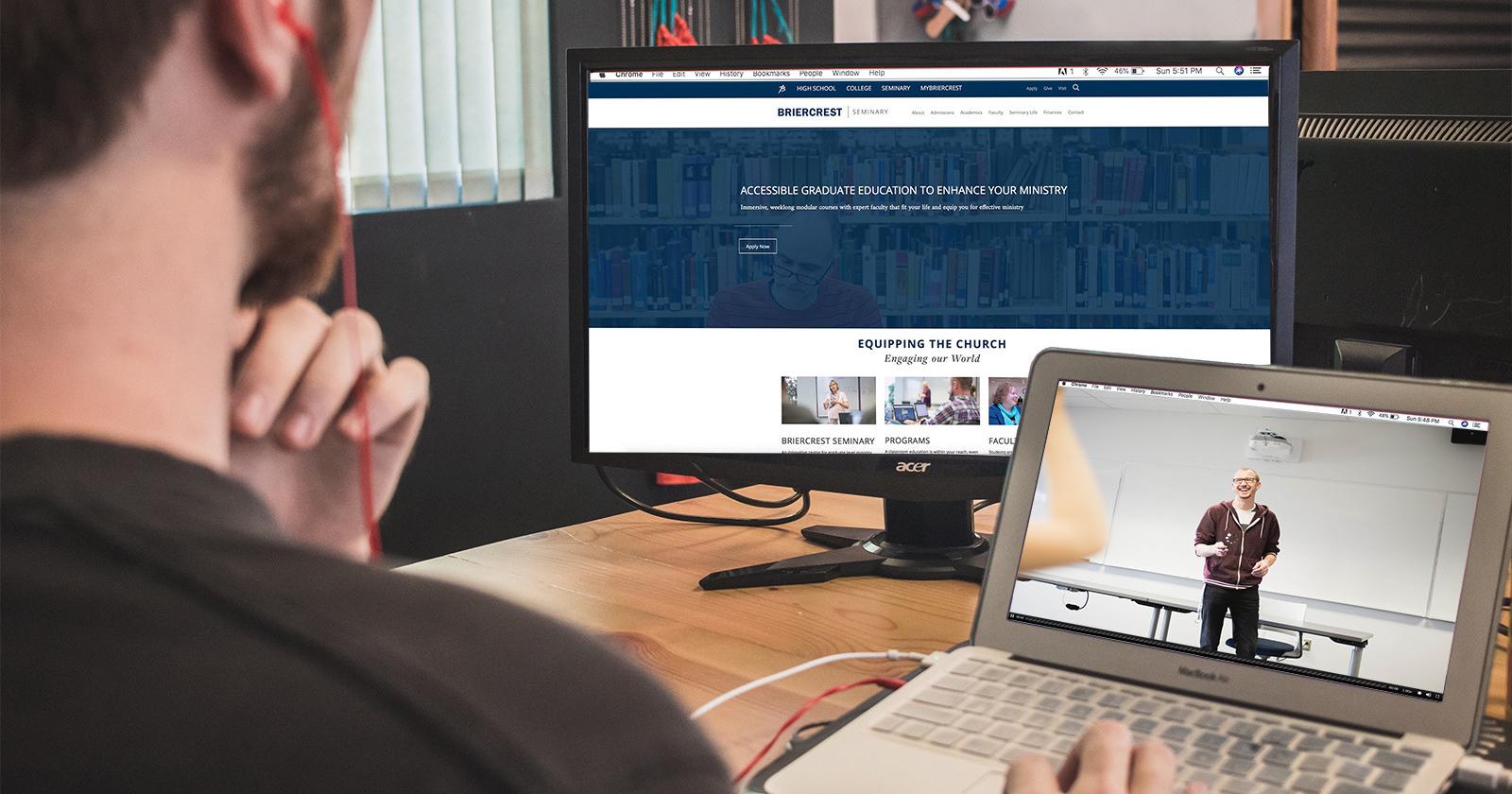 Five years ago, Briercrest Seminary developed a strategic plan for an entity that could meet the needs of pastors and leaders around Canada.
In partnership with the Leadership Management program that is already a part of the seminary, the Leadership Center allows the program more access to students through practical, everyday coaching.
Part of this is to have a third of all of the seminary's programs offered online. The hope is for students who aren't able to come to the seminary for a modular course, to be able to take classes through an online platform.
Kimberly McElroy, the Leadership Center Coordinator, hopes that the studio will be able to retain a class room experience while being online. "The real goal would be that a student would still be able to engage in a high level with their class mates and professor."
Full renovations for the studio are planned for this May, however, seminary instructors and students have already begun testing different ways of maintaining student engagement through live lectures. "We have all this equipment for the next number of months to play with and launch online classes. Already, we have feedback from students who say they wouldn't have chosen to take the current class if it wasn't offered in a live format."
Dr. Paul Magnus, who has over 50 years of experience developing leaders, is a large part of the formation of the Leadership Center and studio. "We are here today because of past generations who have been faithful," says McElroy.
The Leadership Center Studio will be used to benefit all of Briercrest. It will be open to college students interested in producing podcasts or hosting discussion panels with professors. Other uses could be for online coaching circles. "If there's a group of pastors and leaders across Canada trying to figure out the same problem, all of them could meet and be coached by a leader in order to solve it."
With plenty of questions still to be answered in the area of online education, Briercrest Seminary is dedicated to offering students the best experience possible, even at a distance.