Hockey falls to NAIT
Posted: November 18, 2019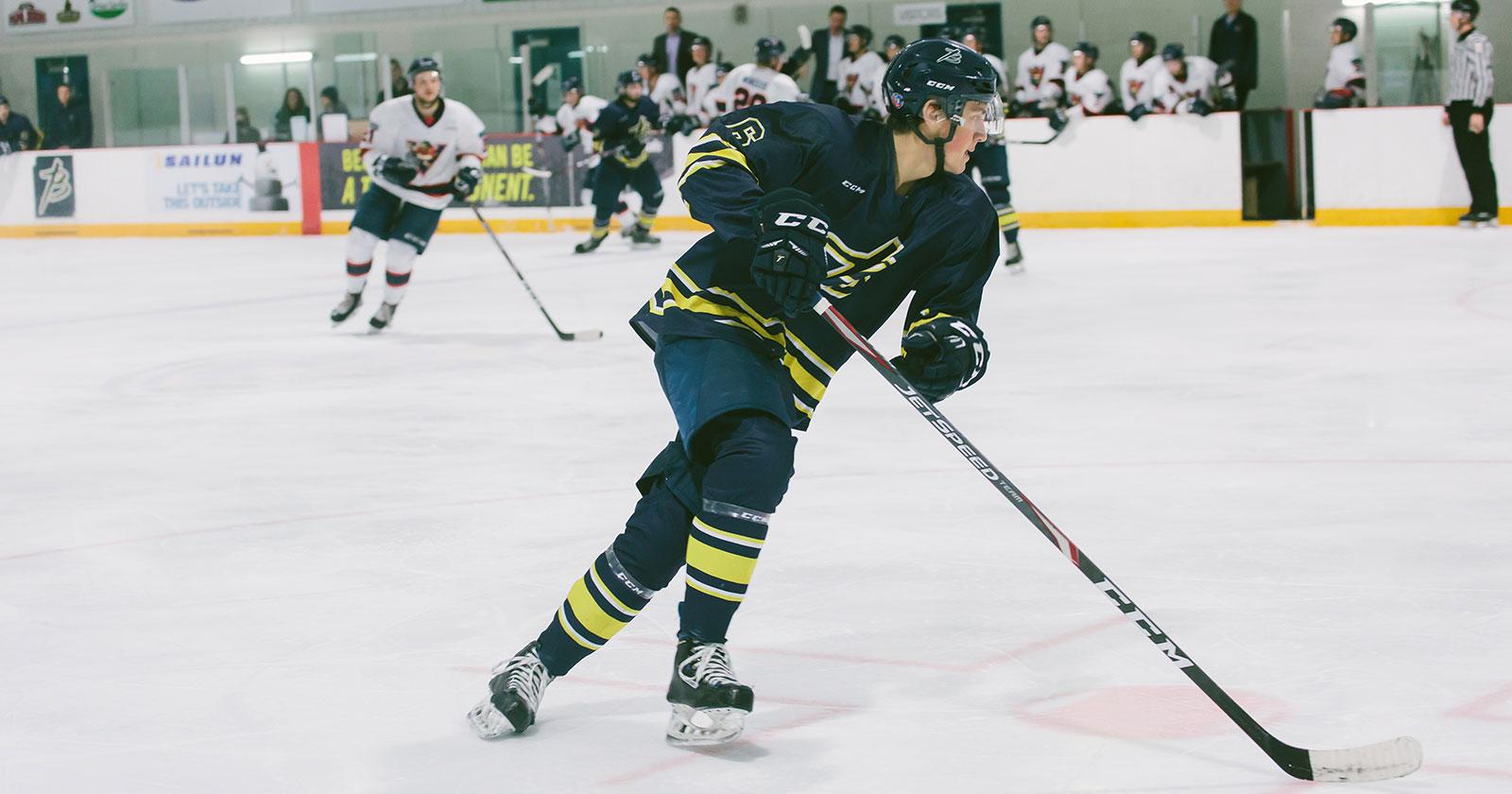 Briercrest faced first place NAIT Satruday afternoon for their rematch. The game started with end to end action and hard hits by both teams. Spectacular saves by the goaltenders kept the crowd entertained. A couple trips to the penalty box resulted in a power play goal for NAIT and later by Reagan Poncelet for the Clippers. At the end of the first period the score was 2-1 for the visitors and shots were lopsided 11- 24 for NAIT.
Midway through the second period the Ooks started to pull away and scored 4 goals in the period on 24 shots. They were able to capitalize on their power play opportunites, but also proved they had a strong penalty kill. Shots in the 2nd were 24-9 and 2 minor penalties handed out to each team.
The third period saw a goaltending change for the Clippers and Billy Cawthorn came in to help the team. The NAIT train was not to be stopped and Billy turned away 25 shots in the final frame and Briercrest was allowed only 8. As the final period wound down, the Ooks scored 5 more goals to finish the game at 11-1. Minor penalties were 3 -2 for the Clippers and 1 major penalty assessed to each side.
The Clippers will look to regroup and will face Red Deer on the road next weekend, Nov 22 and 23.