Men battle hard against Trojans
Posted: November 25, 2019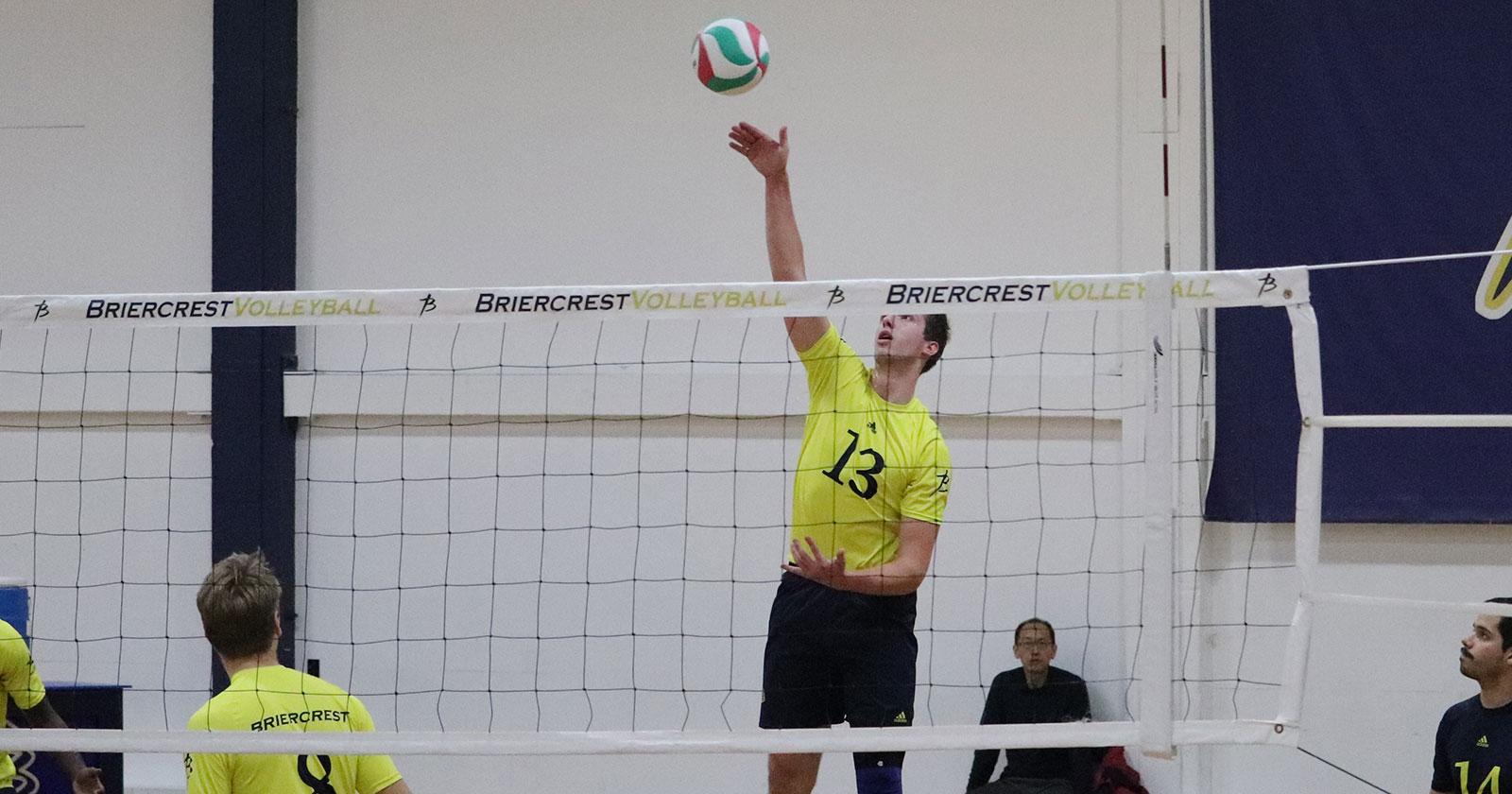 Friday night saw the Briercrest Clippers hosting the SAIT Trojans for their first matchup of the season. The Trojans, who are ranked first in the nation, were on a 7-game win streak and were looking to add to that.
The Trojans opened the scoring for the first set, taking the early lead and never surrendering it. The Clippers found themselves trailing by 3 points for most of the set until the Trojans began to build, forcing a Briercrest timeout at 17-13. And after a couple points, the Clippers found themselves down by five points, calling another timeout at 19-14. The Trojans would continue to capture the first set 25-19.
Although SAIT opened the scoring for the second set, the two teams battled closely, drawing even at 5 points each. However, it was the Trojans who pulled ahead, forcing an early Briercrest timeout at 12-7. The Clippers struggled to gain traction and had to call another timeout at 18-14. The Trojans continued to hold their lead, taking the second set 25-21.
The third set saw the Trojans playing as the top team in the ACAC, going up 10-3 on the Clippers. However, Briercrest was not going to go down without a fight and began to swing the momentum, forcing a SAIT timeout at 13-11 for the Trojans. However, the Trojans slowly began to crawl ahead, causing Briercrest to call a timeout at 20-16. The Trojans would complete the sweep, taking the third set 25-21.
Player of the game for the Trojans went to right side Riley Grusing, who recorded 15 kills and 3 digs. For the Clippers, it went to #11 Karym Coleman, who scored 11 kills, 5 digs, and 1 ace. Coleman comments, "I thought it was a good game overall, but we came out a little tight and ended up giving them some points. Tomorrow we need to come out and play like we usually do to get the victory."