JV Volleyball heading into playoffs in 1st place
Posted: November 29, 2019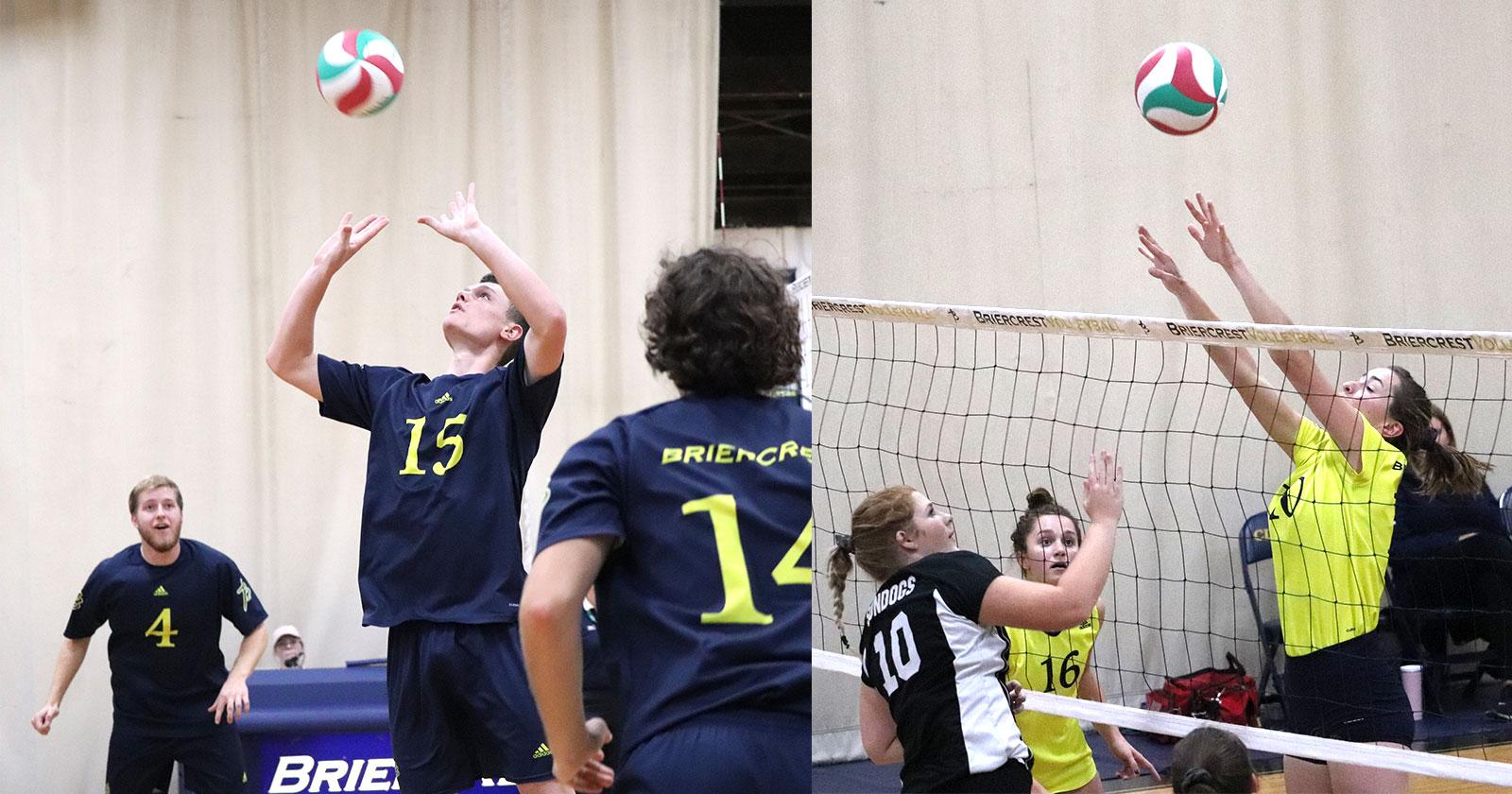 With the season coming to a close, both the Men's and Women's Junior Varsity volleyball teams are heading into playoffs this weekend sitting in first place. The two teams will be playing in Pambrun, SK, at Millar Bible College, the host school for the Prairie Athletic Conference provincials.
The Briercrest Women's Junior Varsity volleyball team ended the season with 12 wins and 4 losses, winning three more games than the second place Burman University. Led by head coach Elly Blackaby, the team looks to capture the 2019 PAC champions title despite suffering some late-season injuries.
Briercrest Men's Junior Varsity volleyball team also finished first place, going 14-2 on the season. However, it was a close first place finish, as the Millar Edge also ended the season with 14 wins and 2 losses. The two teams finished with equal sets won and sets lost, so most points for was used to determine who would finish first place, going to Briercrest with 423 over Millar's 422. Led by Natalie Mullan in her first season as head coach, the team looks to capture the PAC championship in back-to-back seasons.
Both teams have received a bye until the second round of playoffs, and will have their first games on Friday, November 29.