Briercrest College Business Students Achieve Outstanding Results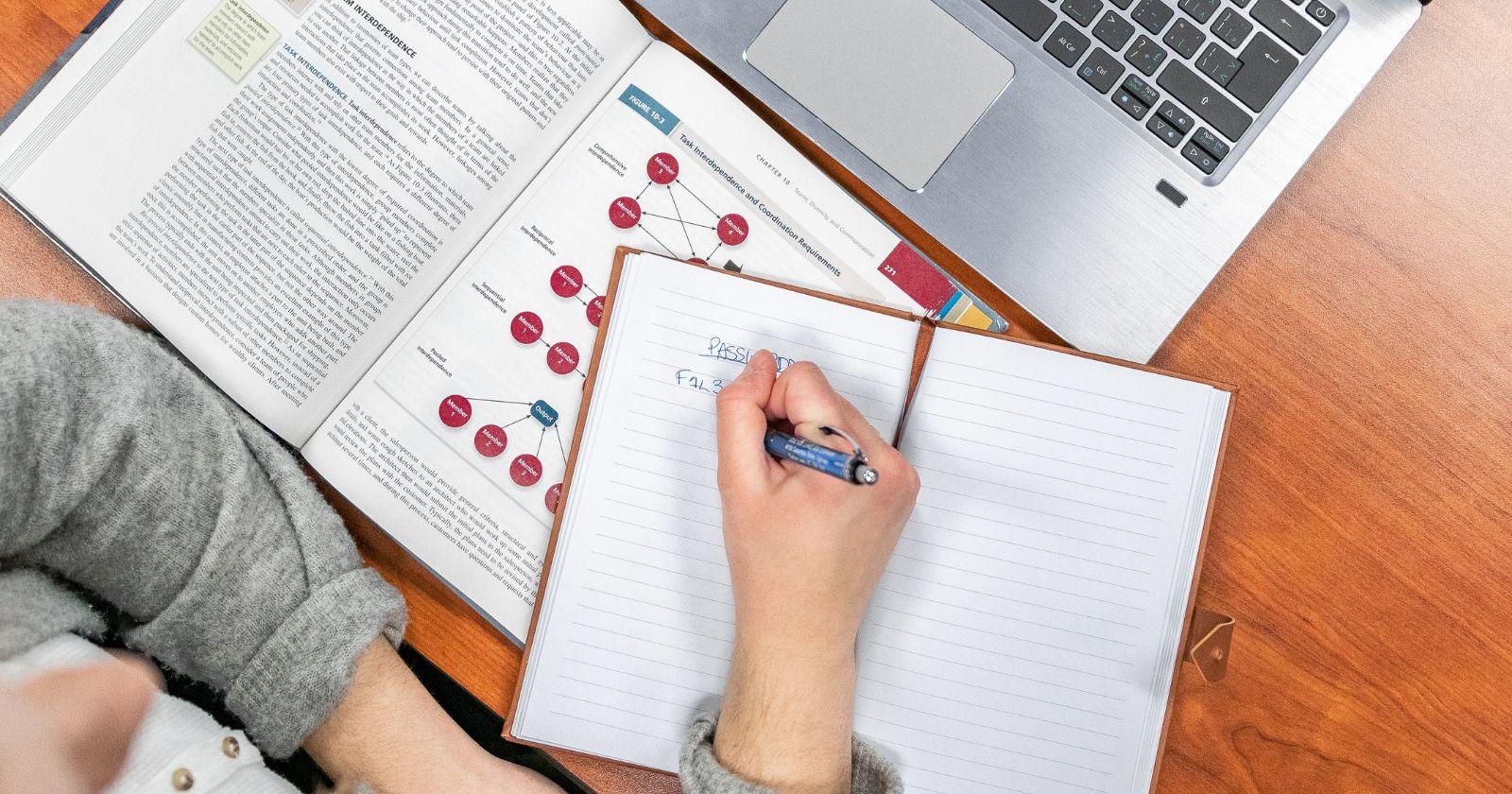 Dr. Michel Bell, Adjunct Professor of Business Administration for the Collge, recently announced an impressive milestone by a group of students in the BU 400 Senior Seminar. The students achieved outstanding results after participating in a comprehensive business simulation, challenging them to manage a business and compete against each other while considering ethical, environmental and sustainability factors.
BU 400: Synthesis Course for Advanced Business Study
The BU 400 course is a synthesis course that allows students in the Collge to come together for advanced study into specific business issues. Topics include further studies on the role of Christians in the business world, entrepreneurship, and business ethics. The course includes significant reading assignments and group discussions and is usually taken in the final year of a student's degree journey.
Dr. Bell leads the students through this course. His teaching philosophy is "To encourage and engage students to learn by creating an environment where they can express themselves, make mistakes, and grow beyond the course content." The Harvard Business Publishing simulations complement his teaching philosophy and style.
Here is what Dr. Bell told us about the program:
This is the fourth time I used this simulation (primarily undergraduate and postgraduate university students), and no team came within 50% of Breakthrough's scores. Still, I must stress that my teams do not focus on financial outcomes but on critical success factors (controllable inputs) affecting outcomes: mainly people (employees, customers, communities), while ensuring different functions work together for the greater good of the business (boundary spanning). I encouraged them to learn by taking controlled, realistic risks while remembering that what's often regarded as failure are learning opportunities. This approach makes the two teams' achievements even more profound. 
He also said the students "performed admirably."
Gaining Real-World Insights with Harvard Business Publishing Simulations
According to the Harvard Business Publishing website, the simulations allow students to step into realistic business contexts and make decisions based on what they have learned. These simulations are ideal for students to gain insights by testing different strategies, making tough calls and experiencing the consequences in real time. Through these simulations, participants can hone their resilience, decision-making ability, teamwork, and leadership skills—all while managing multiple priorities in a fast-paced environment. With over 80 simulations available, users can find one that meets their needs and preferences, from quick-play single-player games to multi-week capstone competitions covering various disciplines. 
The course syllabus outlines that the simulation assignment is for students to gain insight into starting and running an international business. In the simulation, they perform research and development, hire staff, raise capital, develop marketing strategies, and compete against their classmates. At the end of the six quarters, they receive a scorecard with metrics on their progress. Grading is based on vision and mission statements, strategy, team organization roles and responsibilities, analysis of results, and timely submission of quarterly results. Teams have a set time frame to complete the project before it is due.
The Special Achievement of Seven Briercrest College Business Students
Two groups of students participated in the simulation, with Breakthrough Bikes (Caleb Rockel, Jeremy Martens, and Wellsley Heinrichs) scoring in the 99th percentile. At the same time, AXEL (Jasmine Repetski, Jackson Mayes, Hannah Airey, and Billy Cawthorn) achieved an "A" grade.
Dr. Bell explained the significance of the Breakthrough Bikes team's achievement:
Caleb, Jeremy, and Wellsley did an outstanding job starting, developing, and growing their bike business while competing against their classmates. This business simulation is significant because the focus is on optimizing value to all stakeholders (not only to owners) while producing a sustainable product—a challenging task. The key takeaway from their outstanding performance is that success is understanding and delivering stakeholders' needs while always staying within identified guard rails (values, vision, and mission), especially in tough times. 
He also passed on a comment from the simulation administrators regarding the Breakthrough Bikes team:
A Cumulative Balanced Scorecard of 122.544 is very unusual and lands within the 99th percentile for everyone who has played the current version of our Conscious Capitalism - Bikes (Play against classmates) level simulation. This is a popular simulation worldwide, so the data pool is a little over 5,000 other teams right now.
In this game scenario, student teams start an international bicycle company using an economical form of carbon fibre and advanced 3D printers. There are six decision rounds of two to three hours. The student team from Briercrest College reached the top 1% of all teams who played in this simulation. 
President Michael Pawelke shared his thoughts on the achievements of the business students:
The news that our students have achieved this level of recognition and competency has certainly caused us to thank God for the opportunity to build into the lives of young leaders. Our students work hard to apply themselves and their gifts to the opportunities and challenges before them. We are also grateful for our faculty, which invests so heavily in their education and formation. Our faculty demonstrates remarkable devotion to challenging our students to achieve their very best. One example would be the investment of Professor Michel Bell. He has been teaching with us for many years and comes to us with global experience, extraordinary wisdom, and leadership outstanding biblical insights. His facilitation of having our students participate in this study was purposeful, and the results were profoundly encouraging. 
The two BU 400 Senior Seminar student teams achieved outstanding results after completing the Harvard Business Publishing simulation. They experienced a realistic business environment with real consequences for their decisions. The scoring criteria focused on their strategies, organization of responsibilities, analysis of results, and timely submission of reports. This educational experience provided an understanding of the complexity of running a successful business.
A Canadian Christian college in Southern Saskatchewan offering a vibrant discipleship community and provincially authorized undergraduate degrees. We combine high-level academics with a biblical worldview to form life-long disciples of Christ who are prepared to succeed in the marketplace.