Kindrachuk Selected as CCAA Apprentice Coach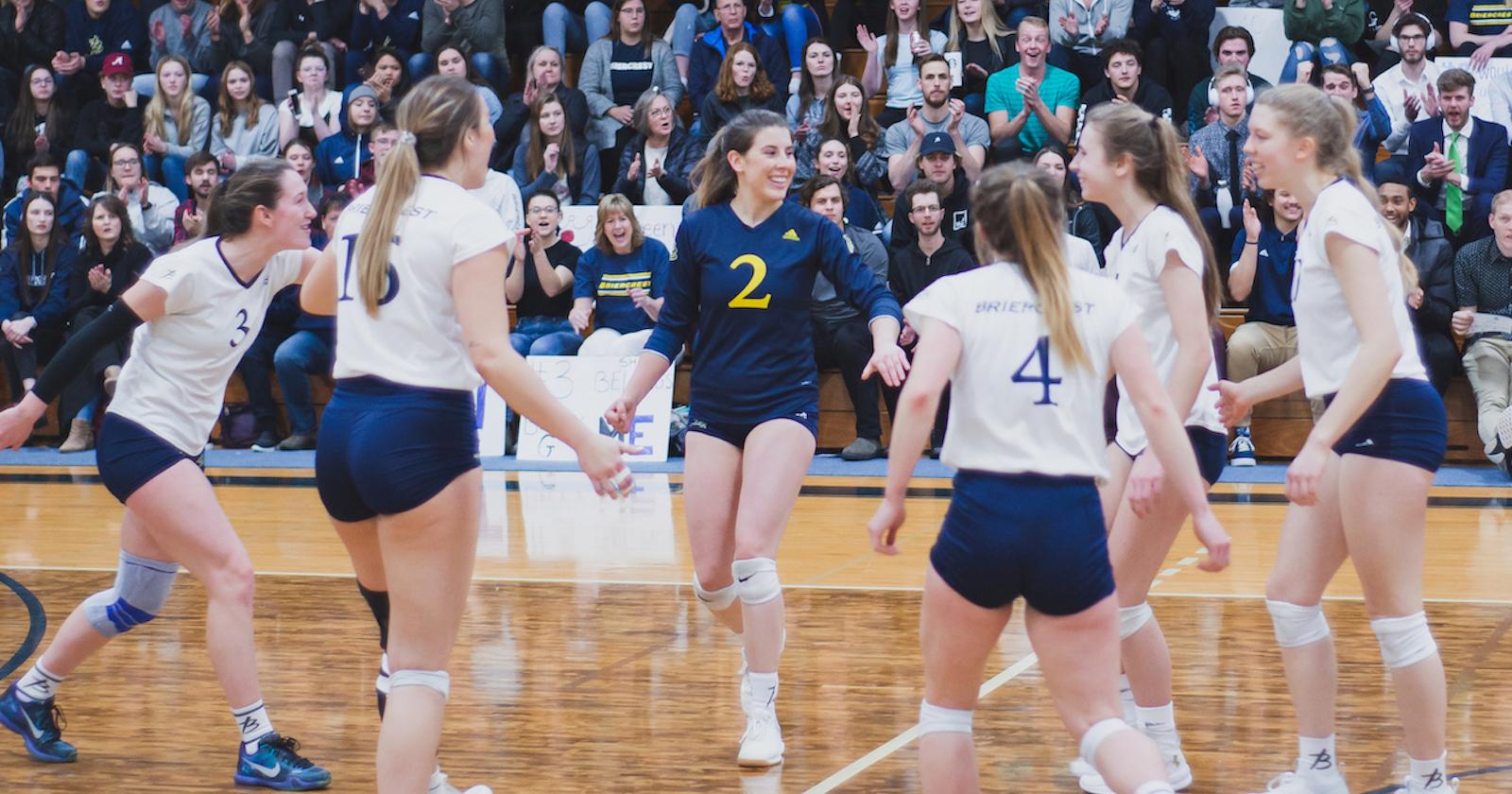 Briercrest women's volleyball alum Kirsty Kindrachuk will take part in the Female Apprentice Coach Program (FACP) starting in the Fall of 2020. With the support of the FACP, Kindrachuk will join head coach Nolan Weinmaster as an Assistant Coach for the varsity women's volleyball team.
According to the Canadian Collegiate Athletics Association (CCAA), "The FACP is designed to identify and support female graduating student-athletes who demonstrate the desire and skills for coaching by providing them opportunities to share in the coaching experience in CCAA sports."
"The goal of the FACP is to increase opportunities for young women to have access to the coaching experience as well as to support identified graduating female student-athlete coaches in their pursuit of professional development opportunities."
A total of twenty female apprentices from across the country will participate in the 16th season of the FACP, each receiving funding from the CCAA as well as the 'Developing Future Leaders' program led by former CAA student-athlete Danielle Cyr.
Weinmaster is excited to mentor Kindrachuk as she steps into coaching. "I know that Kirsty has a passion for coaching and desires to learn as a leader. Kirsty has been a co-captain with our team the past several years where she has demonstrated a very high level of character and leadership ability.
"I see that there is a strong need for qualified female coaches at all levels of play in our country, and I am excited about the opportunity to develop a female coach who has been a part of our program."
Kindrachuck finished her five years at Briercrest College as the all-time leader in digs (1,281) which placed her second all-time in digs in the ACAC. As well, Kindrachuk earned all-star honors at the ACAC Championship level and CCAA National Championship level as well as Academic All-Canadian for the 2018-19 season. During her time with the Clippers the team won two ACAC Championships, two ACAC silver medals, and earned a spot at the CCAA National Championships three times.
Kindrachuk commented, "I'm so excited to work with Nolan and the team and to just give back what was given to me during my time at Briercrest. I'm really humbled to be able ot to learn under experienced coaches and for them to take the time to invest in me."
When asked what draws her to coaching, she said, "I'm drawn to increasing the potential and tapping into people's capacities that they don't even know about. There's always room to grow your God-given potential at Briercrest."
Kindrachuck graduated in the Spring of 2020 with a BA in Psychology and Minor in Kinesiology with the intention of pursuing a Master of Physical Therapy (MPT).
Click here more information on the FACP.