Paul Magnus Retires after 50+ Years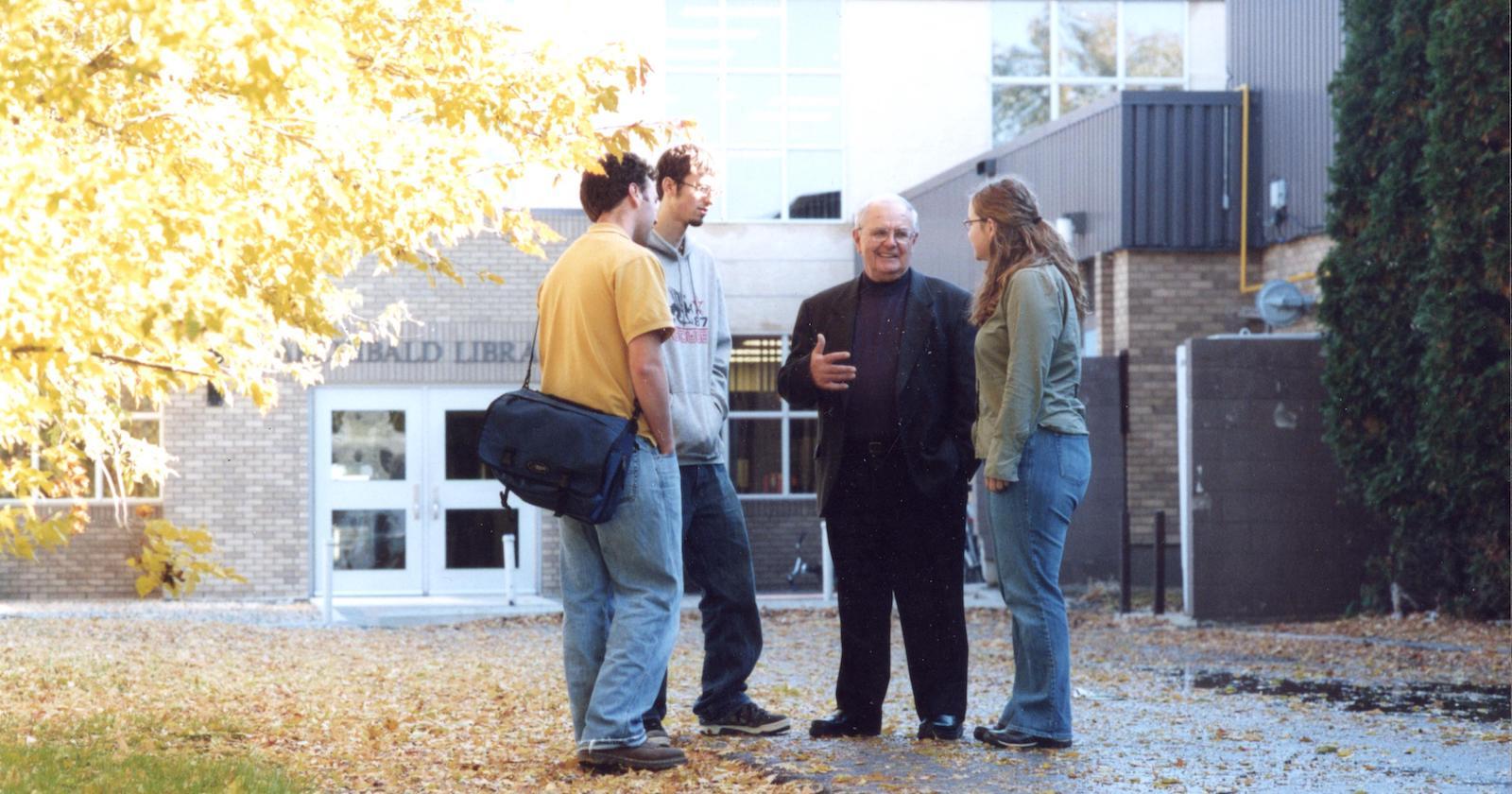 After over fifty years of service, Dr. Paul Magnus is retiring from Briercrest College & Seminary.
Throughout its history, Briercrest has been defined by the remarkable contributions of longstanding staff and faculty members who have faithfully carried out God's mission. Dr. Magnus has profoundly shaped the institution and is a shining example of this tradition.
During his tenure at Briercrest, Dr. Magnus served in numerous levels of service and leadership as a faculty member, vice president, provost, president (1996–2004), and President Emeritus. When he first started in 1968, he helped establish Briercrest's first registrar's office and admissions department.
Dr. Magnus is a graduate of Briercrest Bible Institute, the University of Saskatchewan, and Trinity Evangelical Divinity School, and has been recognized by countless institutions for his contribution as an educator. He's received awards of distinction by Christian Higher Education Canada and is the recipient of the Queen Elizabeth the Second Diamond Jubilee Commemorative Medal for significant service to Canadians.
Learn more about the Master of Arts (Leadership & Management) at Briercrest Seminary.
His drive to resource Christian leaders at Briercrest and beyond has also inspired a dedicated Centre for Leadership Studies to provide greater access to leadership development at the graduate level and create a networking hub that facilitates the support of Christian leaders across Canada.
Any staff, faculty, and MALM graduates who wish to join in celebrating Paul & Jane Magnus are invited to RSVP and attend a brunch in their honor.
10am-11:30am Saturday, April 23rd, 2022.
Email ellenduffield@briercrest.ca to RSVP.
Magnus himself expressed:
"I say a heartfelt humble thanks first to God, to Briercrest, to my countless students who showed up as hungry, humble, and smart learners helping me want to be a hungry, humble, and smart learner to this day. Kindest thanks to you."
Magnus will continue in an adjunct capacity teaching CM/LE 819 GLS: Grander Competence and Confidence in April 2022 and CM/LE 850 GLS: Grander Leadership Learning in December 2022.