Briercrest's TESOL Degree Receives Provincial Authorization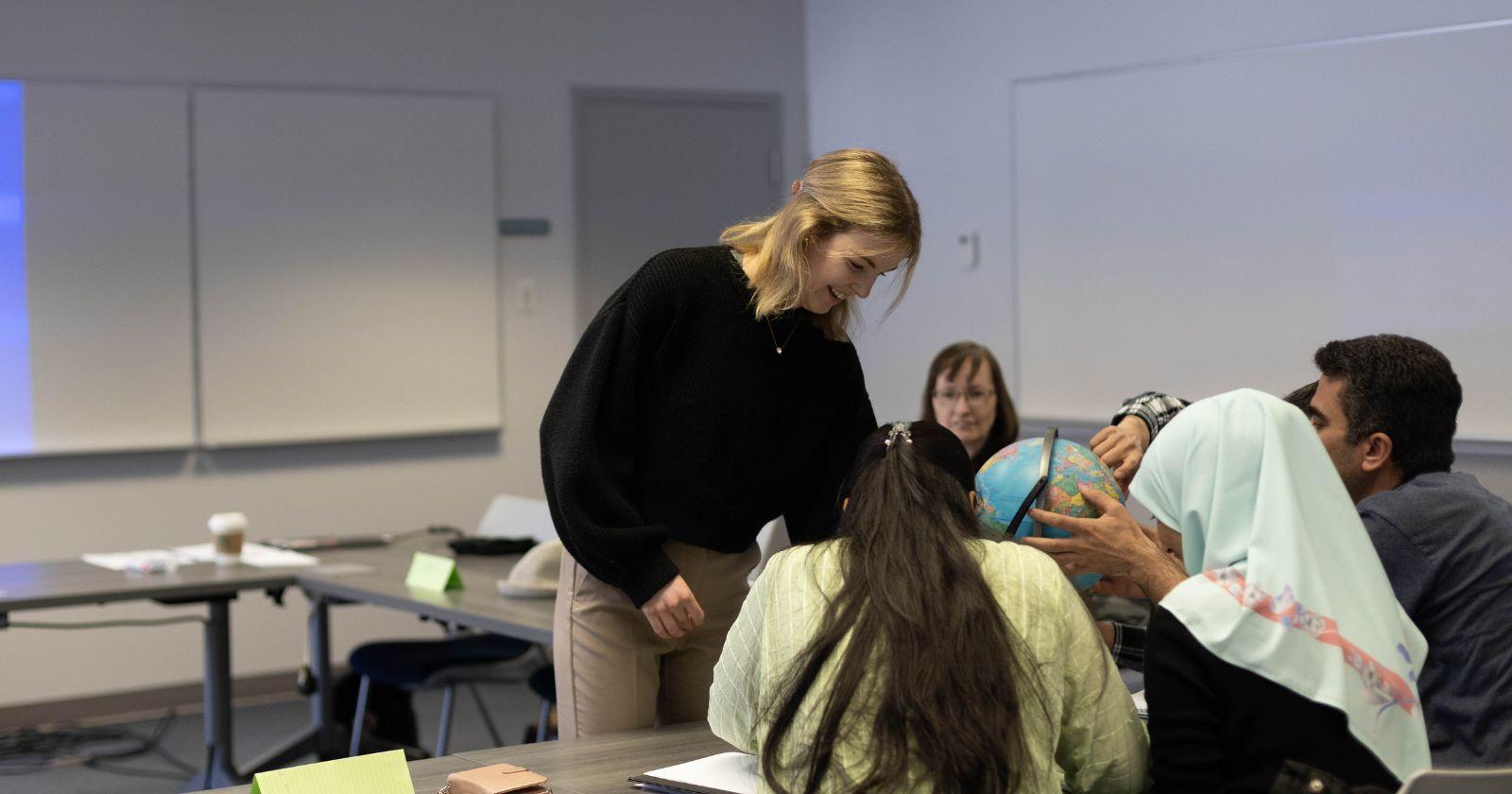 Briercrest College has achieved another milestone in its commitment to delivering exceptional education by obtaining provincial authorization for one more of its accredited degree programs.
The BA Applied Linguistics: TESOL program was approved for authorization this month after a thorough review process by the Saskatchewan Higher Education Quality Assurance Board (SHEQAB). That means the TESOL Bachelor of Arts degree through Briercrest is now provincially authorized as a university-level degree.
Since 2007, Briercrest's BA Applied Linguistics: TESOL degree has been recognized by the national accrediting body, TESL Canada, at Professional Standard Two, the highest level for undergraduate programs. In that time, the program has graduated more than 130 students teaching English here in Canada and worldwide. 
---
The BA Applied Linguistics: TESOL program is now the province's only undergraduate TESOL training program. 
David Catterick, Associate Professor of Applied Linguistics, said that "While the quality of English language teacher training on offer here at Briercrest has been recognized by the national accrediting body for many years, this latest authorization is formal recognition by the province of the overall quality of the degree. We are excited to continue training English language teachers for the province and the world in the years to come."
Provincial authorization is an extra accreditation step that allows Briercrest students to pursue graduate education or employment opportunities specifically requiring a university degree. Briercrest was first authorized to provide a Bachelor of Arts in Humanities in 2013. In July 2015, a Bachelor of Arts in English and a Bachelor of Arts in History were added to the list of provincially authorized degrees. 
Briercrest College and Seminary Receives Degree Granting Authorization 
New Degree Programs for Briercrest College
In 2021, when three other programs received SHQABs approval, Dr. Don Taylor, Dean of the College, was thrilled about the new recognitions. During that time, he expressed that it would position students for further educational pursuits and career opportunities, in addition to highlighting the excellence of their education: "Our drive to have degrees authorized is to obtain the recognition that our students deserve as they invest in their studies." Don added, "These authorizations give assurance to students and parents that their Briercrest education counts and stands alongside university-level education." 
Regarding the TESOL degree receiving provincial authorization, Don still agrees that receiving this achievement reflects the educational excellence at Briercrest: "I am so pleased that external reviewers from across Canada have affirmed the quality and effectiveness of our TESOL program that trains up such skilled, employable, and gospel-ready students."  
Briercrest College now offers eight provincially authorized bachelor's degrees in the following disciplines: Humanities, English, History, Psychology, Biblical Studies, Business Administration, General Studies, and TESOL.
---
You can read more about the TESOL degree program on our blog:
MJMC Comes to Briercrest for English Learning Event
How to Choose the Right TESOL Program for You