Some Good News: Briercrest Stable and Growing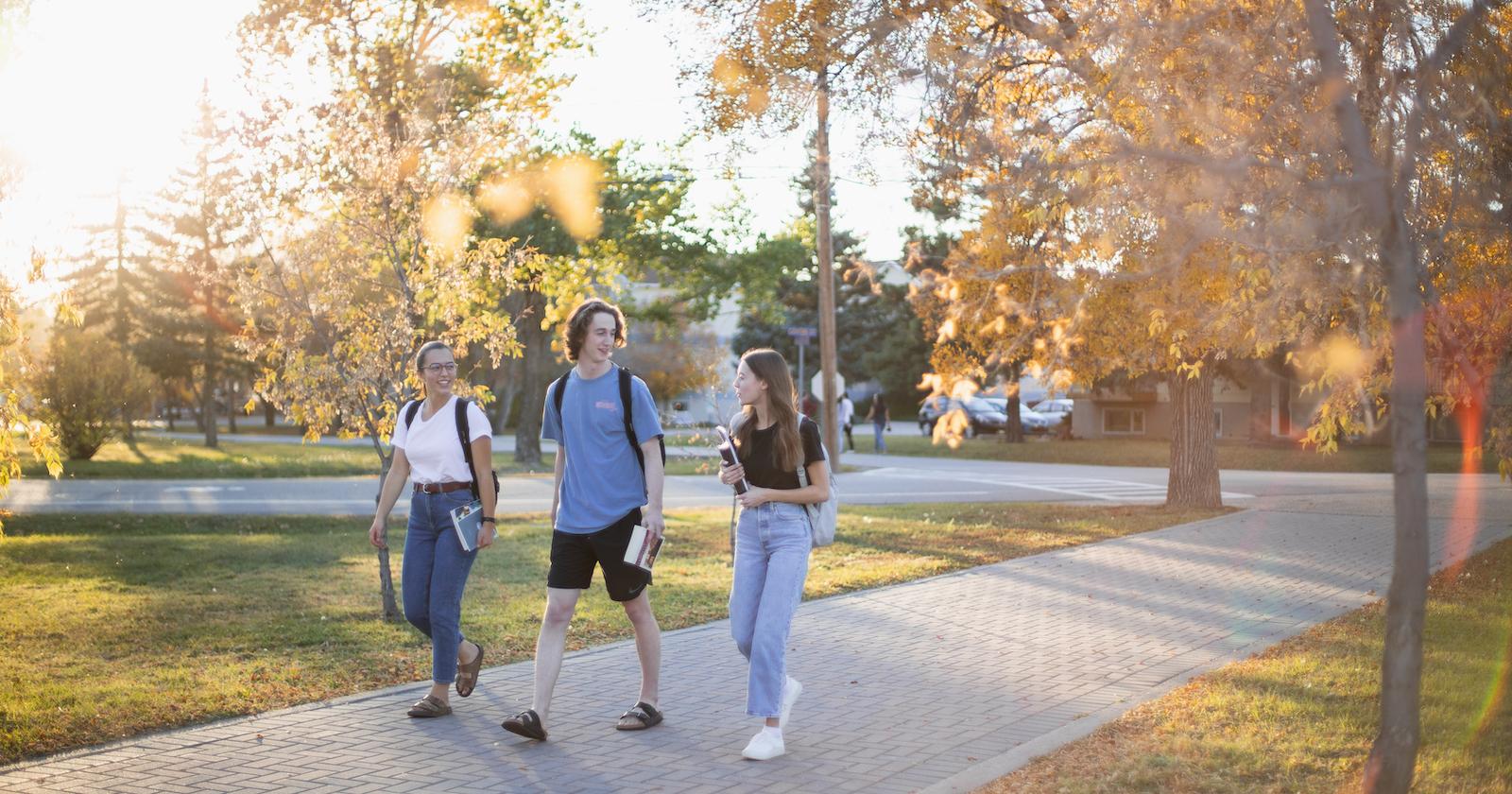 Amidst obvious uncertainties and a complex September, a series of blessings have graced the three schools. There is still much to celebrate at Briercrest.
Enrolment Growth
2021 census numbers show Briercrest College and Briercrest Christian Academy have the highest fall enrolment numbers since 2015. Briercrest College is presently 425, BCA is 160, and Briercrest Seminary is 135. Altogether, Briercrest's fall headcount is 720 and we anticipate growing past 775 by year end.
Briercrest College is enjoying a more than 12% increase in student retention over 2020-21. That growth is over 15% higher than 2019-20.
While Briercrest Christian Academy's returning numbers remain relatively unchanged, new student enrolment has increased by more than 40% over Fall 2020.
Briercrest Seminary enrolment traditionally spreads its intake throughout the academic year. Numbers are never clear until the season is complete, but an initial headcount shows a stable number of returning students.
The pandemic has understandably introduced factors discouraging some potential new students considering Briercrest. Despite the pandemic's limitations on our community, students already attending returned with confidence.
Resolution of Debt & Balanced Budget
During the 2020-21 academic year, Briercrest finalized the sale of both The Pilgrim Centre and the Mobile Home Park in Caronport.
Those two strategic sales have covered the institution's outstanding debt. Today, Briercrest is entirely debt-free and enters the fiscal year with sustainable financial stability.
Additionally, after two years of unplanned surpluses, the Briercrest executive is pleased to be planning on a balanced budget for 2021-22.
Authorized University Degrees
In August 2021, the Saskatchewan Higher Education Quality Assurance Board (SHEQAB), confirmed that three more of Briercrest College's degrees would be authorized and recognized as university Bachelor degrees.
At the date of this writing, 7 of Briercrest College's 14 bachelor's degrees are fully authorized:
BA Biblical Studies
BA Business Administration
BA English
Bachelor of General Studies
BA History
BA Humanities
BA Psychology
Even without SHEQAB authorization, graduates from Briercrest's other degrees have been accepted for further studies at such respected institutions as Biola University, University of Toronto, and McMaster University.
Bright Hope for Tomorrow
"Strength for today and bright hope for tomorrow
Great is thy faithfulness, Lord unto me."
Thomas Chisholm (1866-1960)
With the ongoing difficulties the pandemic presents, many in our community are exhausted. We are praying for endurance and trusting God to carry His people. As the lyricist Thomas Chisholm reflected, we do need "strength for today."
At the same time, we have not lost "bright hope for tomorrow." The many blessings given by our faithful God bolster our confidence in the mission He has given us. So long as He enables us, we will continue educating disciples to equip the church and engage the world.
Click to download the Briercrest annual report updating what God has done here throughout the last year.