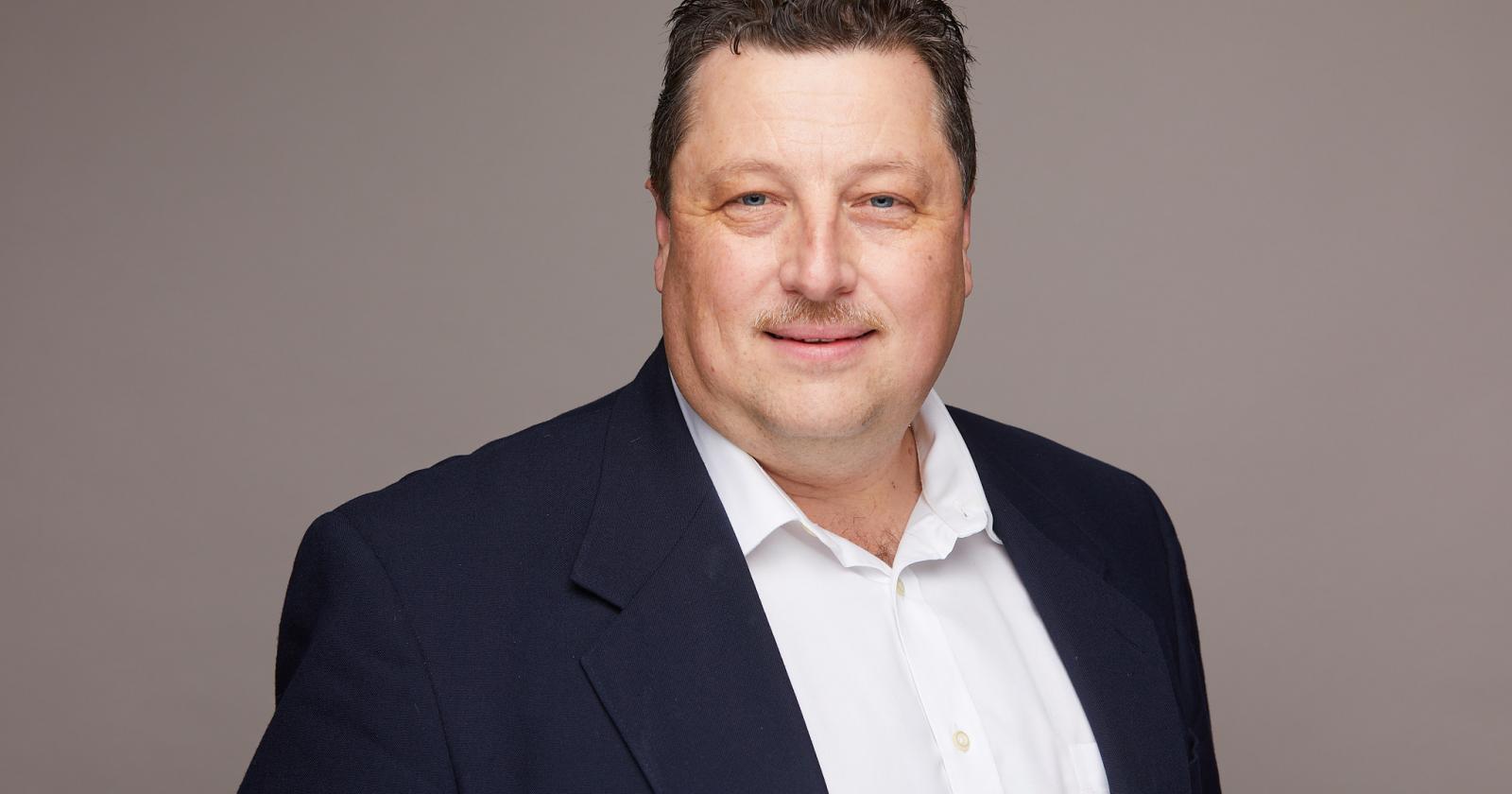 Alumni Feature: David Guretzki
Dr. David Guretzki graduated from the College in 1989 and the Seminary in 1995. He is currently an adjunct faculty with the Seminary. We interviewed David to get his thoughts on how Briercrest prepared him for his current career and his view on how Briercrest's tagline "Education that Disciples" applied to his time here.
David grew up in Onoway, AB. He married Maureen in his senior college year, which he says is a definite highlight of his time at Briercrest. Together, they have three grown children, one daughter-in-law and one son-in-law.
Theology & Seminary Education of David Guretzki
Besides completing two theological degrees at Briercrest, David completed a PhD (McGill, '06).  As a Briercrest student, David was involved in music. He has great memories of a College Choir Spring Tour to Manitoba with former music faculty member Wilf Gaertner. David's student involvement also included working as a faculty assistant with David Hildebrand and Glenn Runnels. He says that both professors had a tremendous spiritual and intellectual influence on David. One of his favourite pastimes was discussing theology and culture at the Pilgrim Restaurant with faculty like Bob Seale and Ian Lawson. They, too, discipled David, mentoring him toward a theological career.
From Briercrest to Executive Vice President of the EFC
David's long history of teaching at Briercrest began as a "Graduate Intern" while attending seminary. He started by teaching two first-year classes per term. He also worked as a Learning Skills Coordinator to help students with writing and research. In 1995, David was hired full-time as faculty and taught Theology in the College and Seminary until 2017.  He also served as Dean of the College Faculty (1997-2000) before taking a study leave to pursue his PhD. He then returned to Briercrest as Dean of the Seminary (2006-12 and 2015-17) and VP of External Relations (2014-15). David will teach a seminary class on forgiveness and reconciliation in February 2023. 
David has served with Christian post-secondary schools and various Christian organizations and congregations. After joining the Evangelical Fellowship of Canada's board of directors in 2008, David became the EFC's Executive Vice President and Resident Theologian in 2017.  Beginning January 31, 2023, he will step into his newly appointed role as the President/CEO of the EFC. 
David describes the EFC as a catalyst for cross-denominational/cross-organizational collaboration on matters affecting and supporting our affiliates, public policy and legal interventions in Ottawa, research on the current state of the Church and faith in Canada, and production of resources such as magazines, podcasts, digital and print resources seeking to equip the Church for more effective Gospel witness. He says, "We are also proud that Briercrest is an affiliate of the EFC."
Briercrest was a 'whole package' deal where I learned not only about the Bible, God, and the Church's mission and place in the world but also what it means to work out my faith in a supportive, learning dorm community.
How "Education that Disciples" Prepared David
We asked David what impact an "education that disciples" has had on his life and career. Here is what he said:
For me, Briercrest was a 'whole package' deal where I learned not only about the Bible, God, and the Church's mission and place in the world but also what it means to work out my faith in a supportive, learning dorm community. Briercrest was where I grew up spiritually and made my faith my own. I still have many Briercrest friends with whom I have stayed in contact since my student days. Still, I've also benefited from literally hundreds of students I have had in my classes over the years. Many still contact me, or I run into them ministering and working in places worldwide, including someone I just reconnected with when I was in Romania this past summer.
David also says that his education at Briercrest prepared him for a life in ministry and his current role. 
"One important thing that Briercrest prepared me for was not only the information or content I learned from my classes but the skills of thinking about how Scripture speaks into the entirety of our world. Given that many of the issues I'm now dealing with at the EFC (medical ethics, public policy, unity of the Church, the interplay of science and faith, etc.) I am grateful that we learned not only what was in the Bible but how to think theologically about what the Bible teaches and how that relates to the current issues we face as we seek to be faithful disciples and witnesses of Jesus.
The other important thing I learned was to become a lifelong learner. I love learning, though I didn't even really know I loved to learn until I got to Briercrest. I excelled in high school, but I was somewhat bored with learning to remember rather than learning to learn and apply. I'm always asking, how does this connect to that? And I credit Briercrest for helping me to begin that path of learning to make such connections."
Briercrest in a Word: Formative
And finally, the word David would use to describe the education Briercrest offers is formative. 
I believe that the faculty and staff at Briercrest, along with my fellow students, were some of the most intellectually influential and spiritually formative people in my entire life. I am what I am due to those people I met, learned from, and lived with at Briercrest. My foundation for life in ministry was formed at Briercrest. I still support and pray for Briercrest regularly.
What a wonderful story! It's amazing how one man's time at Briercrest was a catalyst for what God has him doing today. Thank you for being a part of the Briercrest community!